Exploring the Connection Between Oral Rehab and Growing Demand in Dental Implants Industry, via Market.us
---
---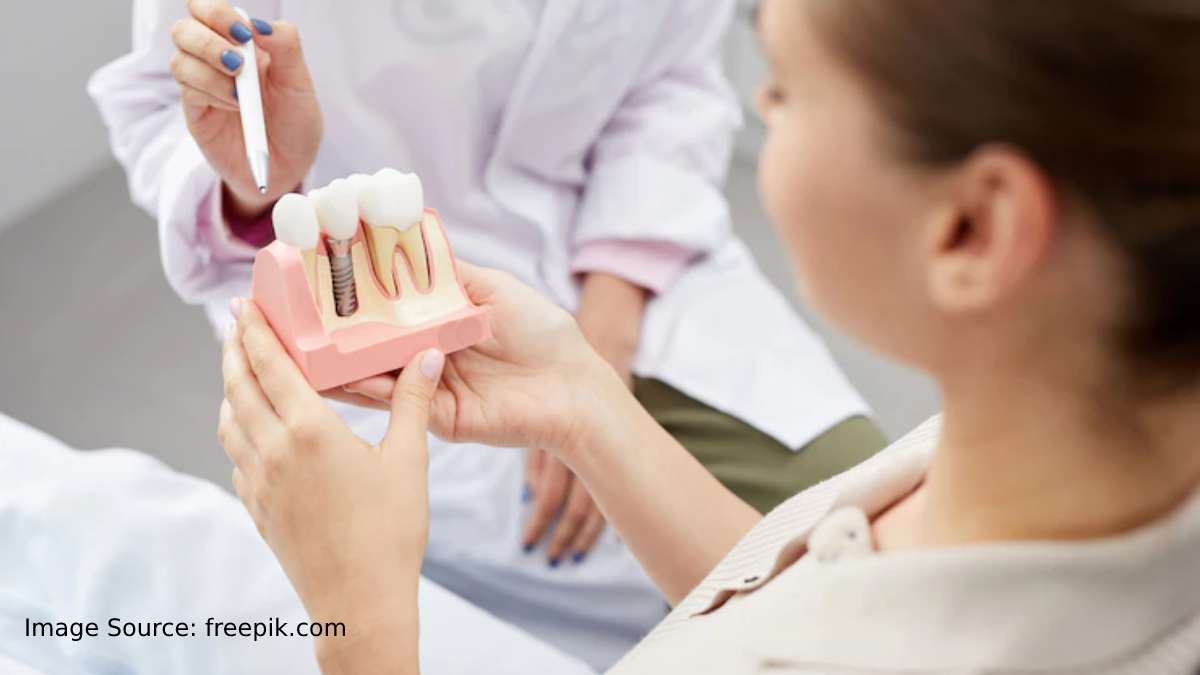 The growth of the prosthetics industry will be driven by increasing dental implant applications in different therapeutic areas. Implant demand is driven by oral rehabilitation. This allows patients to restore their oral function and facial appearance. Dental surgeons and patients are accepting more dental implants. There are limitations to removable prosthetics like discomfort, loss of natural appearance, and the need to maintain them.
According to Market.us, "The Dental Implant Market is projected to reach a valuation of USD 9.22 Billion by 2032 at a CAGR of 7.2%, from USD 4.6 Billion in 2022."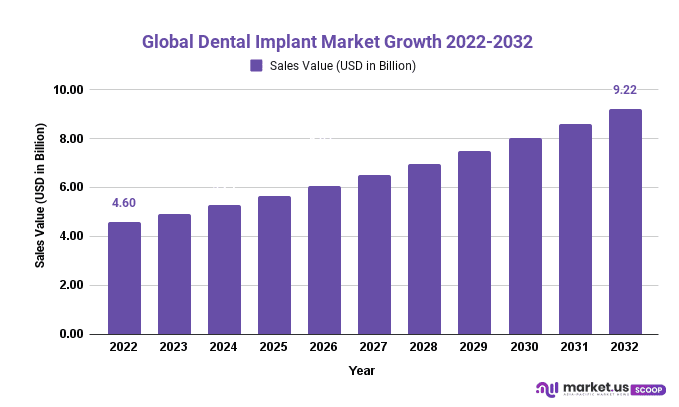 Asia Pacific is predicted to be the fastest-growing area over the forecast period, due to growing economic stability as well as disposable income. Asian countries are home to dense populations with an increasing burden of the elderly. These countries are also well-known for their low-cost treatment. This makes them a great market for medical tourism. The market is driven by the rising popularity of cosmetic dentistry implants.
Anurag Sharma, a senior research analyst at Market.us, said, "The trend of oral rehabilitation has led to multiple innovations in the dental implant market. Dentists have used CAD/CAM machines and dental scanners to modernize their dental treatment methods. This modernization, along with the adoption and use of the most recent technology trends in digital dentist dentistry, will bring positive growth to the market."
COVID-19 caused a decrease in elective surgical procedures which slowed down the demand for these implants. Dental care was considered an emergency facility during the COVID-19 Pandemic. The rapid spread of COVID-19 and a decrease in emergency care visits were a result of the COVID-19 pandemic. Market growth was also affected by regulations from many countries that delayed elective surgery.
Dental implants are devices used for supporting false teeth and dental prosthetics. This is due to an increasing number of oral conditions worldwide. According to the World Health Organization(WHO), there will be 3.5 billion people who suffer from oral disease by 2020. This is due to the rising incidence of oral diseases in the world. The demand for these implants will increase over the forecast period. Implants offer several advantages over traditional tooth-replacement options, such as safety, effectiveness, durability, and natural-looking teeth.
The market's growth will be driven by increasing awareness of oral health and economies as well as the increased importance of aesthetic restoration of teeth implants.
Market Growth to be Boosted by the Increasing Prevalence Of Dental Disorders
The major factors driving the growth of the dental implant market include the increasing incidence of tooth decay, the high demand for aesthetic Dentistry, the rise in healthcare spending per capita, and the introduction of advanced products to the market. Implant placement is the most preferred method of replacing missing teeth. Edentulism occurs more frequently in older people. The market will grow due to demographic changes like an increasingly aging population.
According to BMJ Journals worldwide, edentulism rates will rise to around 12% by 2021 among people living in low- or middle-income nations. Market growth is predicted to be boosted by the rising prevalence of edentulism. Accordingly, this will drive demand for these products. In terms of quality, tooth implants are being developed in a number of ways. The market will grow because of an increase in other oral diseases like tooth decay, periodontal disease, and dental caries.
Implants are more effective than other methods for increasing adoption rates in the forecast period
With the unique system of anchoring a tooth in the gap that is forming the missing one, dental implants can be considered the gold standard in tooth replacement technology. It can also be used to replace multiple teeth. This is why these implants are expected to be one of the top growth drivers for the global market in the coming years.
These implants will look exactly like natural teeth. The biocompatibility of titanium implants allows them to fuse with the live bone. It forms a solid attachment with the jawbone over several months. These implants are made with high-quality titanium and zirconium material. They can last for a lifetime. Over time, removable dentures and bridgework may need to replace. Dental implants fuse with the jawbone, supporting it to keep healthy and rebuild itself. This is unlike other teeth replacement methods.
An additional factor that has contributed to the rise in product demand is an increase in awareness campaigns and research campaigns. These campaigns aim to improve the accessibility of implants in developing nations.
---
---
Media Enquires
If you require any further information about a related market, please get in touch with us. we're happy to help you
+91 7008 614 496
+91 7008 614 496