Healthcare Advances and Cutting-Edge Innovation Fueling Vaginitis Therapeutics Market Revenues, says Market.us
---
---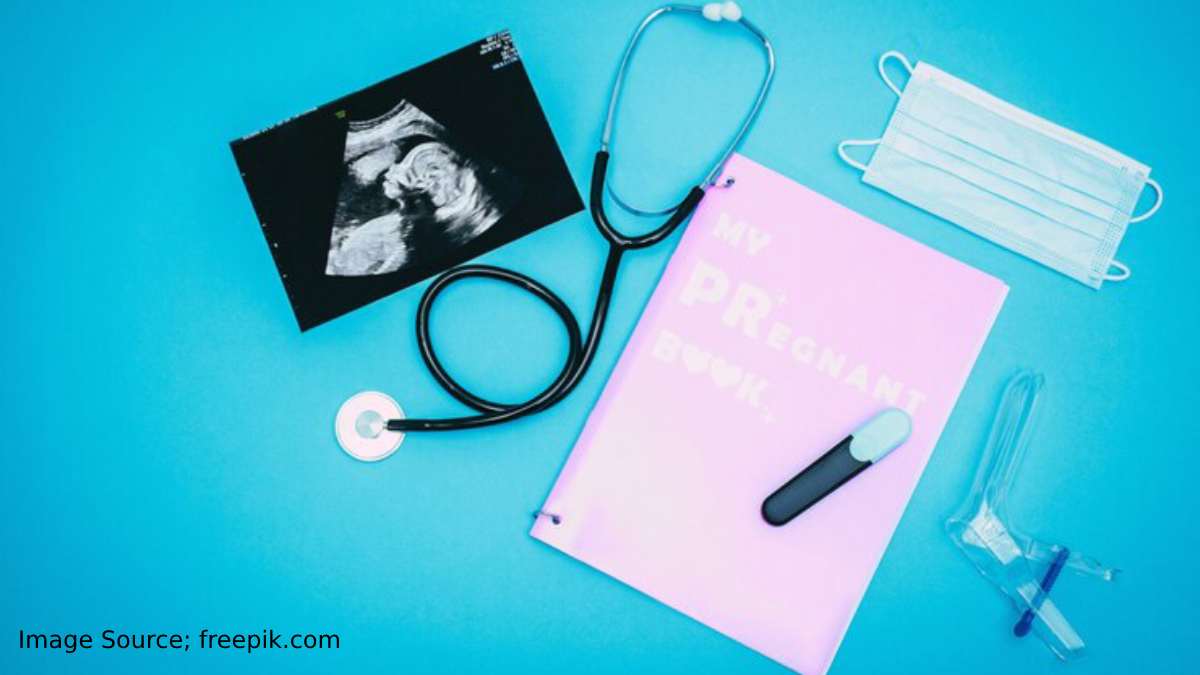 One-third of all women in the world are expected to experience vaginitis symptoms at some time during their lives. Vaginitis is most common in women during their reproductive years. A change in the balance between yeast and bacteria in the vagina can cause vaginitis.
According to the latest report by Market.us," The Global Vaginitis Therapeutics Market is expected to grow at a CAGR of roughly 8.4% over the next ten years and will reach USD 6.05 Bn in 2032, from USD 2.7 Bn in 2022."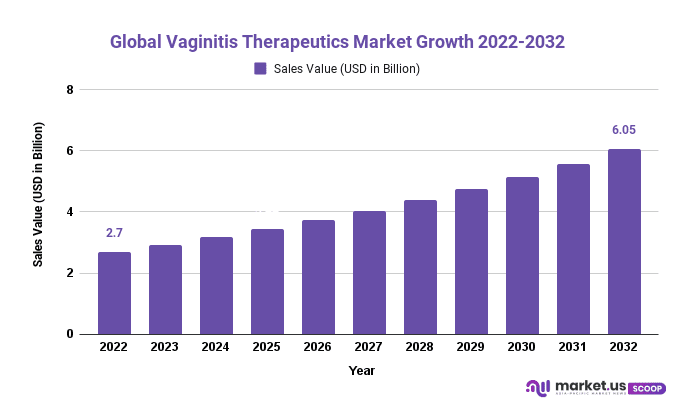 The fast-growing vaginitis therapeutics market offers exciting growth opportunities for competitors. A recent report by Market.us highlights some key strategies companies can adopt to benefit from the latest industry trends.
The vaginitis therapeutics market report provides an in-depth market overview, analysis, and forecasts, market segments, market size, market players, and geographies. The market's leading competitors' revenues, profiles, and market shares are also mentioned. 
Anurag Sharma, a senior research analyst at Market.us, said," The Vaginitis Therapeutics global market's revenue growth is largely driven by factors like the rising prevalence of chronic diseases and rapid advances in healthcare and the medical sector, high adoption and use of the most recent tools and techniques, as well as growing funds from both the public and private sectors."
Vaginitis can be found in women of all ages, but it is more common in young women who are sexually active. In the USA, bacterial vaginosis (BV), 40-50%, vulvovaginal candidiasis (20-25%), and trichomoniasis (15-20%) are the most common cases.
North America was the largest global market in 2022, with a value of USD 978.5 million. Its largest market share is due to its established healthcare infrastructure, high prevalence of diseases, and presence of key producers. Favorable government initiatives, a growing target audience, and other factors also drive the market.
The vaginitis market can be divided into three segments based on product: anti-fungal (anti-bacterial) and hormone. Due to the rising incidence of bacterial vaginosis, the market share for anti-bacterial was the largest. BV is the leading cause of vaginitis and has high recurrence rates.
Treatment can be started slowly for women with vaginitis. This depends on the severity of their symptoms. For milder symptoms, first-line treatments include vaginal lubricants or moisturizers. If symptomatic patients do not respond to other therapies, low-dose vaginal estrogen therapy may be the best pharmacological option.
Innovations in technology are rapidly changing the pharma and healthcare industry. They also increase healthcare spending and improve healthcare facilities and systems. Advanced equipment is being adopted by many hospitals and ambulatory surgical centers around the world.
Vaginitis therapeutics is a fragmented market. Major players have employed a variety of strategies to expand their market share, including new product launches, joint ventures and partnerships, acquisitions, and other strategic moves.
The market's low cost and strategic associations will provide additional opportunities for growth in the future. The low healthcare costs may hinder the growth of vaginitis therapeutics markets in the future in certain advanced countries.
Vaginitis is a severe problem in gynecological practices due to its widespread occurrence and significant negative impact on the affected women's quality of life. Finding viable therapeutic options for patients with this progressive and chronic disease is important. It is crucial to discover innovative tools in this area, given current therapies' limitations in efficacy and safety.
Vaginal laser therapy is a viable, innovative, and minimally invasive treatment for vulvovaginal symptoms. It has been extensively proven to be both safe and effective.
---
---
Media Enquires
If you require any further information about a related market, please get in touch with us. we're happy to help you
+91 7008 614 496
+91 7008 614 496