New Surgical Robotics Technologies Promising Better Healthcare
---
---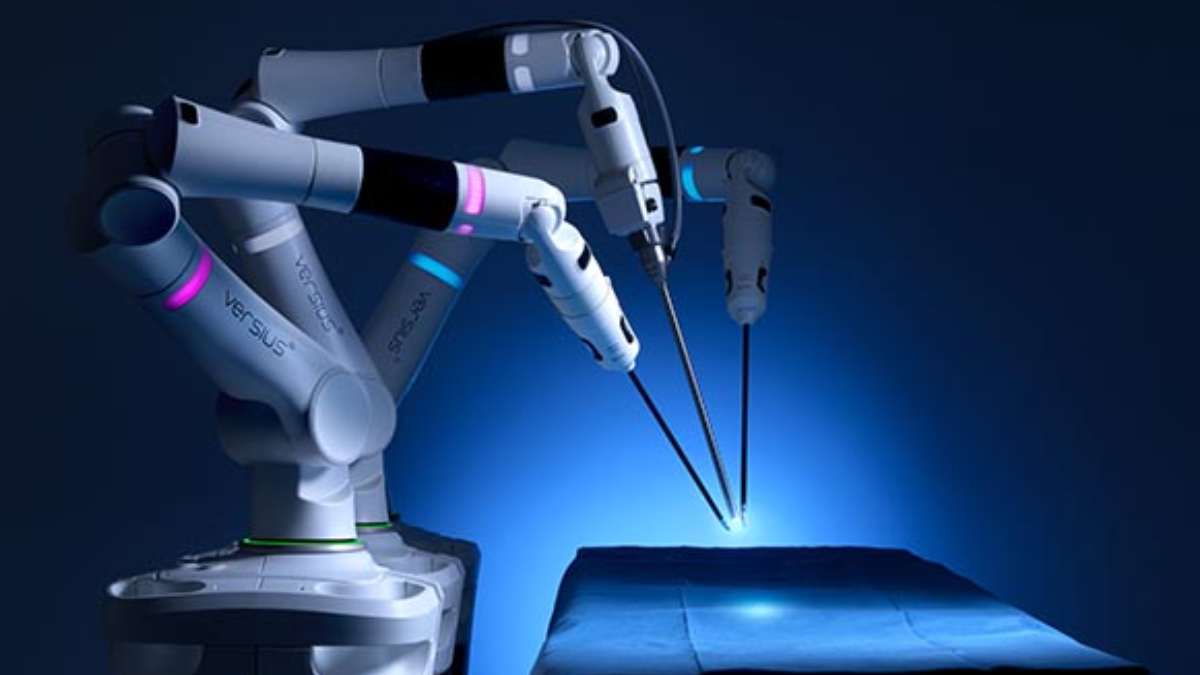 Hospitals and ambulatory surgery centers need surgical robots because they allow doctors or other healthcare professionals to perform complicated procedures more precisely than traditional or conventional methods. Robot-assisted surgery will allow medical centers to perform high-quality surgeries. The market for the product has seen rapid growth since its introduction.
Market.us research shows that "The Surgical Robotics Market is projected to reach a valuation of USD 30.88 Billion by 2032 at a CAGR of 19.5%, from USD 5.2 Billion in 2021."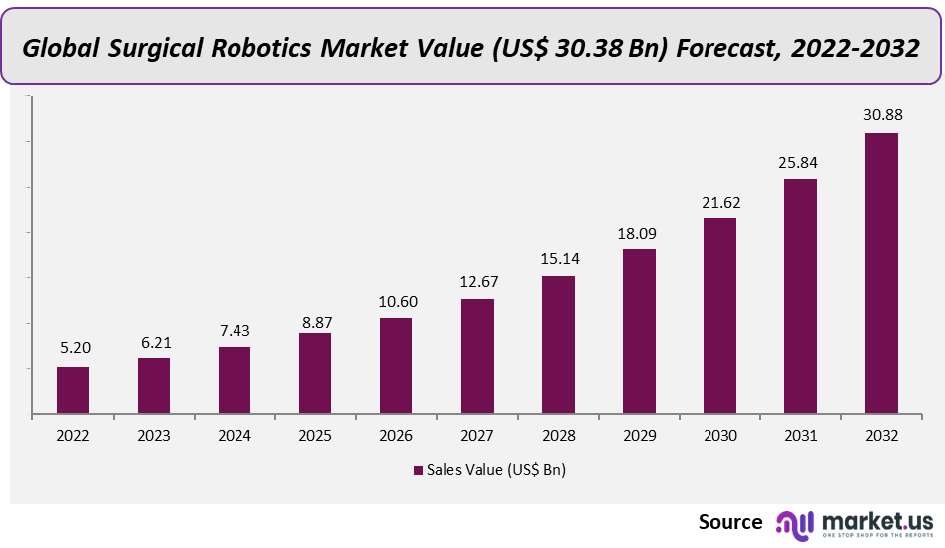 Asia Pacific is expected to grow at a much higher CAGR over the forecast period. The Asia Pacific market for surgical robots is expected to grow due to increased research, development, and use of surgical robotics in treating cancer and other oncology segments.
According to Market.us, "The surgical Robots Market has grown significantly in recent times due to growing demand for improved surgical efficacies. The production of specific surgical robots for particular procedures has experienced high demand over the recent decade. This in turn will favor the growth and expansion of the global surgical market."
The coronavirus COVID-19 pandemic created a global medical emergency. This unexpected pandemic had moderate effects on the market for surgical robots. All surgical procedures were halted since the outbreak. This had a negative impact on the business revenue of both healthcare providers as well as suppliers of medical instruments and products.
Due to technological advances and the growing geriatric population, the surgical robotic market will grow. The adoption of technologies such as artificial intelligence or Cloud Computing will bring about great innovation in robotics. This will allow for better output and reduce the human workload.
There is a rise in demand for and acceptance of minimally invasive or laparoscopic surgeries. It is expected that the market for surgical robots will grow. Because patients know the benefits of these surgeries. This type of surgery is preferred by patients. This type of surgery is more precise, provides a shorter hospitalization, reduces the risk of infection, lowers pain and discomfort, and has reduced blood flow.
The surgical robotics market increases demand for advanced robotic surgery and automation in healthcare. The ongoing research and development will result in the introduction of more advanced robots that will meet the increasing needs of end users. The market growth for surgical robots will be impeded by the increased number of accidents and injuries resulting from these accidents.
The main purpose of surgical robots is to enhance different surgical fields and treat orthopedic conditions effectively. The OECD reports that total knee replacement (TKR) surgeries in the UK rose to 98.651 in 2018. All complex procedures can now be treated easily thanks to improved surgical techniques. Robotic surgery has led to a decrease in complications and faster recovery times, which has had a positive effect on the market expansion.
Because surgical robots deal with sensitive parts of the human body, regulators are reluctant to allow the products to be used. However, regulatory approvals have been granted for several products due to recent developments in surgical robots and high-precision products.
There are potential complications with robotic surgery, such as inadvertent cuts and loss of large amounts of blood, tears, or burns to the organs. The high price of the instruments could also cause problems.
In the end, Market.us Conclusion, " The hospital segment is expected to see a rise in surgical robotics sales. There will be a rise in demand for surgical reports in hospitals. This will lead to profitable market growth. The hospital will have surgical robots that can assist with patient care. This market will grow due to an increase in inpatient visits and more surgical procedures. In emerging countries, a better and larger hospital infrastructure combined with skilled healthcare staff will be able to change the situation."
---
---
Media Enquires
If you require any further information about a related market, please get in touch with us. we're happy to help you
+91 7008 614 496
+91 7008 614 496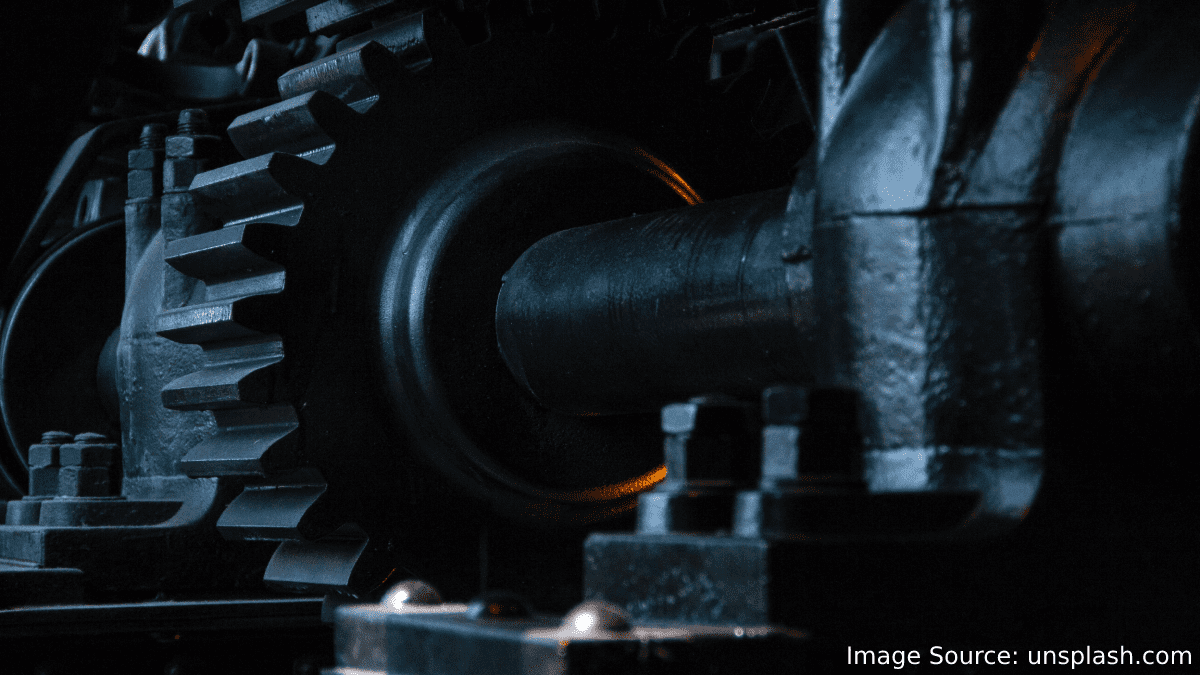 The Manufacturing Sector Finds Untapped Potential in the Gear Motors Market, says Market.us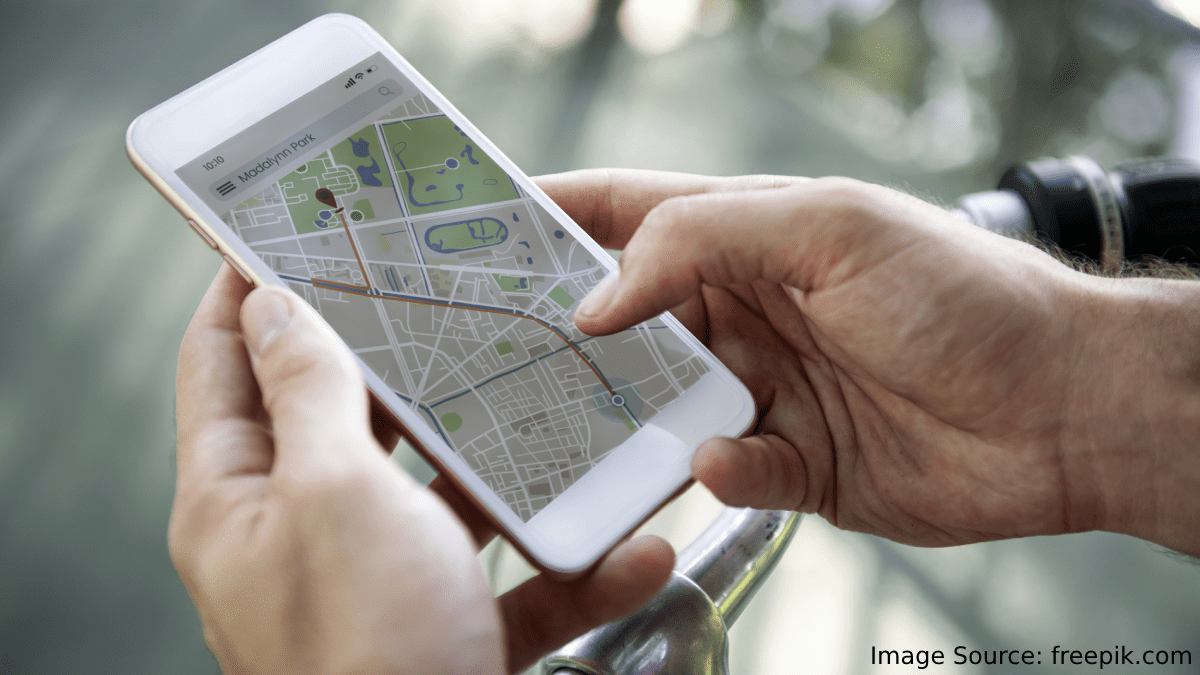 The Surge of Growth in GPS Tracking Devices in the Automotive Industry Spurs Innovation, says Market.us