Organizations Elevating Their Infrastructure with Cloud System Management Software, says Market.us
---
---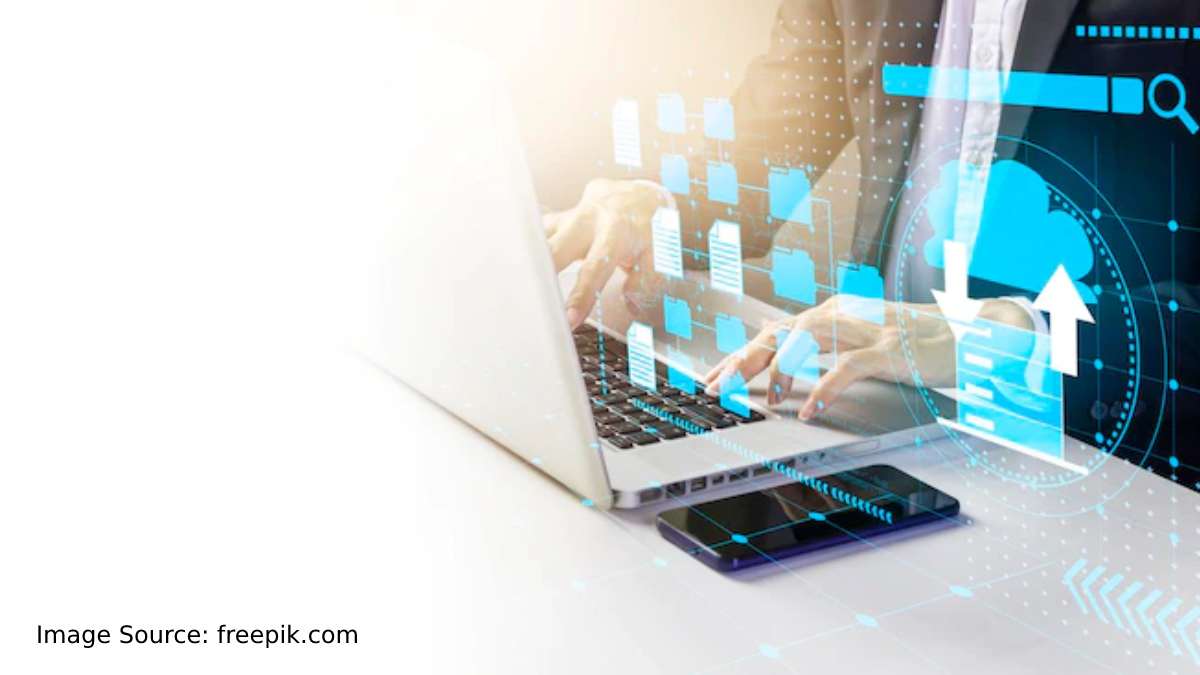 Cloud systems management software is becoming essential as businesses continue to operate in an increasingly digital world. This specialized software helps IT departments manage the various components of a company's cloud computing environment.
It aids administrators in managing the security, performance, and availability of their infrastructure. Cloud systems management software also enables better collaboration between employees, customers, and partners across multiple locations and devices.
According to the latest report by Market.us," In 2021, the cloud system management software market was valued at USD 11.34 billion and is expected to increase from USD 11.34 billion by 2022 to USD 142.49 billion in 2032, at a CAGR of 28.8% between 2022 and 2032."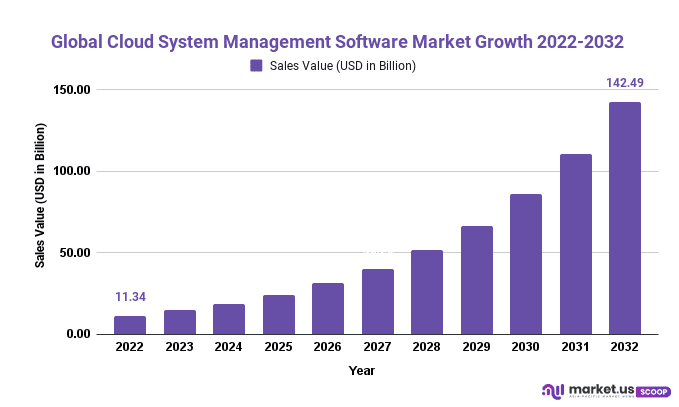 Recent reports have indicated that the cloud systems management software market has been growing significantly over the past few years, with major players offering various solutions tailored to various types of organizations.
This growth can be attributed to the increased adoption of public and private clouds among businesses and the need for improved security measures in light of cyber threats from hackers. Additionally, concerns about data privacy have pushed many companies towards relying on these security solutions for storage and retrieval operations.
Gaurav Yadav, senior research analyst at Market.us said," Cloud service providers have invested heavily in advanced data centers equipped with new technologies to enable computation-intensive applications like IoT, AI, and Big Data. Data center infrastructure increases agility and provides services that maximize revenue growth and value. Due to increased deployments, the increasing number of data centers Software is in high demand."
Cloud video streaming services like Amazon Prime Video and Netflix offer unlimited access to high-quality, original content in real-time. This unique streaming service has helped improve the home entertainment experience. These services are built on an advanced cloud platform.
Cloud video streaming services are becoming more popular, and the Cloud Systems Management market is forecast to grow during the forecast period. For example, Microsoft Corporation launched a cloud-based service for the healthcare industry in May 2020. Caregivers can use this technology to increase operational efficiency and patient relations.
Cloud Systems Management solutions help businesses improve their operations through cost savings, dependability, and manageability. However, key players must ensure the security and privacy of company data. Businesses are also uncertain about migrating sensitive information to the cloud. Even with many innovations and improvements in cloud technology, achieving high levels of security and interoperability is still difficult. According to the 2020 Trustwave Global Security Report, cloud services are the third most targeted by hackers.
Artificial Intelligence for IT Operations (AIOps), which combines cloud systems management software with artificial intelligence (AI), provides many services that allow enterprises to automate their IT operations. AIOps solutions include root cause analysis, anomaly identification, and actionable insights. Companies are using these advanced solutions to anticipate future threats.
AIOps help businesses avoid the high costs associated with downtime due to application and infrastructure issues. AIOps systems allow companies to automate alerts and issue tickets. They also provide insight. Numerous companies are also planning to invest in IT infrastructure. This could provide significant opportunities for AIOps solutions providers in this ecosystem to merge with a Cloud Technology provider to expand their Cloud Systems Management Software offerings.
Companies also use AIOps systems to automate IT processes and monitor them. For Instance, Apptio created Kubernetes Financial Management in August 2020 to support its affiliation's commitment to containerized workloads. Because containers are so beneficial in application development and operation, this helps to expand their use.
The cloud systems management software market has been rapidly growing in recent years. Businesses are increasingly turning to cloud-based solutions to manage their IT operations, as they offer scalability, cost savings, and increased efficiency.
As more companies embrace digital transformations and the Internet of Things (IoT) continues to gain traction, the need for reliable cloud-based management solutions will only increase. Furthermore, an increasing number of service providers are emerging to meet this growing demand, creating innovative new products that can help businesses stay ahead of the competition.
---
---
Media Enquires
If you require any further information about a related market, please get in touch with us. we're happy to help you
+91 7008 614 496
+91 7008 614 496