Rise of eSIM Market Propelling Profits in Connectivity Sector says Market.us
---
---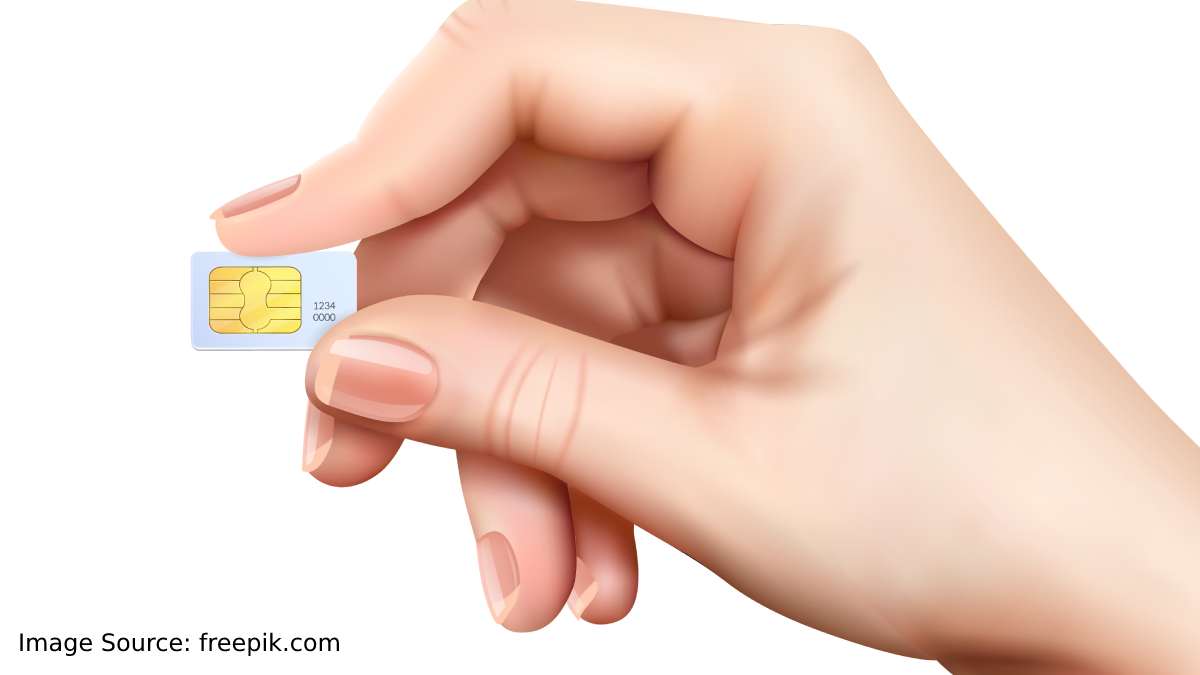 An embedded SIM or eSIM is a hardware chip that is permanently embedded in a device. It's a small chip that activates a mobile plan, verifies user identity, stores data, and allows multiple operators to share the same device. It's widely used in smartphones, tablets, laptop computers, connected cars, and machine-to-machine (M2M), operations. eSIM offers many advantages. It can support multiple mobile carriers, reduce the space required, and is easier to activate.
The rapid adoption of IoT-connected devices in consumer electronics as well as M2M applications is driving the market growth. The number of eSIM profiles downloaded to consumer devices is on the rise. The rise in eSIM-connected devices is driving the eSIM market.
According to Market.us, "The eSIM Market is projected to reach a valuation of USD 18.93 Billion by 2032 at a CAGR of 10%, from USD 7.3 Billion in 2022."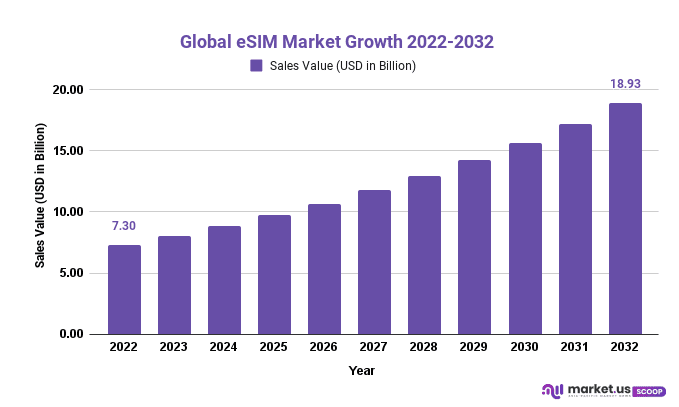 Because of IoT technology's growing acceptance, Asia-Pacific will see significant growth in its eSIM market. In the next few years, the market for eSIM in Asia-Pacific will see a significant increase in demand from consumers for embedded connectivity in their vehicles.
Anurag Sharma, a senior research analyst at Market.us, said, "The key drivers of global eSIM market growth are increasing adoption of machine-learning technology in cars, smart cities, and the increasing demand for more network bandwidth."
Industries around the world are being affected by the COVID-19 epidemic. The worst effects were felt in 2020. Major disruptions have been caused by the outbreak in key industries like consumer electronics, semiconductors, and automotive. These industries are crucial for the growth and development of the global eSIM marketplace because they are the main demand generators for eSIMs.
The production and sale of many consumer electronic components and products have been affected by factory shutdowns, travel bans, and trade bans as well as border closures. Supply chain problems and shutdowns have caused significant disruptions in the global electronics and semiconductor industries.
High use of various technologies
A positive outlook is being created by the significant growth in the global automotive industry. eSIMs can be used in infotainment systems like vehicle telematics, assisted driving, and navigation in all kinds of connected cars. Market growth is also boosted by widespread product adoption in M2M operations, and wireless communication apps, which take up less space. Market growth is also positively impacted by the increased use of consumer electronics such as smartphones and smartwatches for safety, reliability, and connectivity.
High penetration of IoT and government support
Implementation of several government initiatives to improve M2M communication worldwide. Other than that, market growth is being driven by the introduction of additional analytic solutions such as speed and security, fuel level alerts, maintenance temperatures, and battery notifications in the eSIMs. This will allow for a better customer experience. Market growth will also be driven by other factors such as increasing penetration of Internet of Things devices and widespread product usage in the utility and energy industries.
Growing demand for smart solutions
The eSIM market will continue to grow due to the increased acceptance of IoT technology. In the next few years, there will be additional opportunities to grow the eSIM industry due to the increasing demand for smart solutions.
Security threats
Increasing security threats will affect the market for eSIMs over the forecast period. In the near future, the market growth could be impeded by a lack of standardization.
This eSIM Market Report contains information about recent developments, production analysis, and import-export analysis. The report also analyses the impact of emerging revenue sources and local market players.
---
---
Media Enquires
If you require any further information about a related market, please get in touch with us. we're happy to help you
+91 7008 614 496
+91 7008 614 496