Self-Driving Technology And Electrification Have Greatly Impacted The Automotive Label Market, says Market.us
---
---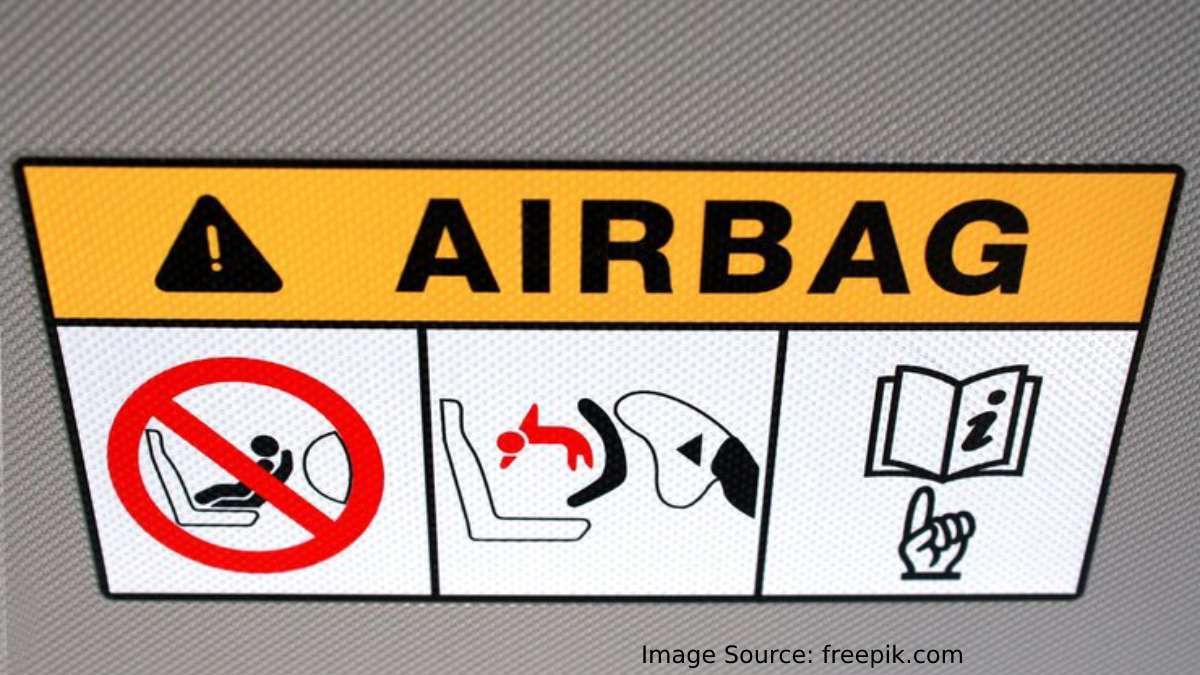 The Automotive label industry has seen significant changes over the past few years due to technological advancements such as self-driving technology and electrification. These new technologies have revolutionized the way we use vehicles and have significantly impacted the automotive label market. As new technologies continue to emerge, there is a need for reliable and durable labels that can keep up with these changes.
Furthermore, customers now demand more efficiency and performance from their vehicles than ever before. The automotive industry is in need of labels that can stand up to the high standards of quality and performance demanded by customers. This industry uses labels to identify vehicle parts, track and trace, mark vehicles for use in different environments, and more.
According to the latest report by Market.us," The Global Automotive Label Market size is expected to be worth around USD 11.13 billion by 2032 from USD 5.4 billion in 2022, growing at a CAGR of 7.5% during the forecast period from 2022 to 2032."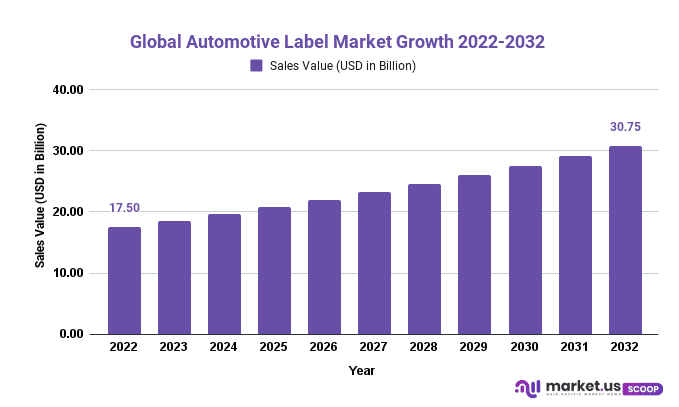 Automotive labels are used in various applications, from the visible exterior finish to the chassis and electrical components. The exact type of label needed for each application depends on the material and surface it will be applied to. For example, a label placed on the surface of a car's body needs to be strong enough to withstand exposure to water and other harsh conditions. In contrast, labels used in engines need to be heat-resistant.
Gaurav Yadav, a senior research analyst at Market.us, said," The automotive industry has been rapidly evolving over the last decade, and so has the demand for automotive labels. Automotive labels are integral to any vehicle's design and manufacturing process, providing important information regarding the product's safety, performance, and environmental impact. With the increased popularity of electric vehicles, the need for accurate labeling has become even more essential."
The market size of automotive labels has been growing alongside it. Labels are an important element of the vehicle production process, providing consumers with important information and safety warnings.
As cars become increasingly sophisticated, there has been an increase in the demand for high-quality labels that can withstand extreme temperatures, vibration, chemicals, and other harsh environments. This has created significant opportunities for manufacturers and suppliers in the automotive label market.
The need to differentiate products with attractive labels is becoming increasingly important due to competition from digital channels such as online stores. The automotive industry is a major global economic driver that continues to develop and innovate in response to customers' ever-changing needs. As such, understanding the factors that are driving this market is essential for businesses seeking to invest in it and capitalize on its growth potential.
The automotive labels market is facing a number of challenges as it grows. The primary challenge for the market is related to the increasing cost of raw materials, which significantly impacts production costs. Additionally, the volatile nature of raw material prices can make it difficult for producers to accurately forecast and budget expenses. Furthermore, advances in technology have also played a role in driving up costs, as manufacturers are now required to use more sophisticated production techniques and equipment.
In addition to this, there is an increase in competition within the automotive labels market due to new entrants offering better quality products at lower prices. This has forced established players within the industry to reduce their prices, resulting in thinning profit margins for them.
---
---
Media Enquires
If you require any further information about a related market, please get in touch with us. we're happy to help you
+91 7008 614 496
+91 7008 614 496