Surging Demand Sees Recent Explosion in Face Mask Market Trends, says Market.us
---
---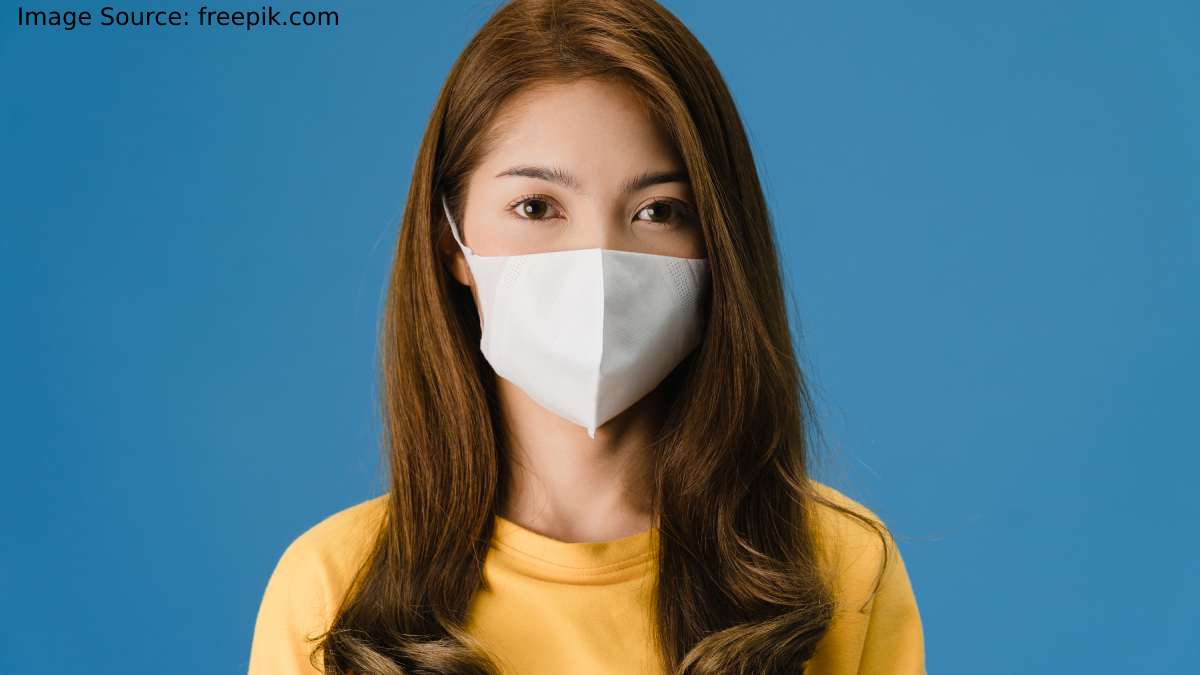 Healthcare professionals should wear protective face masks during procedures and examinations in order to reduce the chance of infection transmission. Non-woven material acts as a barrier to fluid. This helps to decrease the spread of infection among individuals.
N95 respirators and surgical masks are a few examples of masks protecting the skin from liquid and airborne contaminants. The market has seen a rapid increase in demand for masks due to the increasing number of COVID-19 cases. Market participants have encouraged production to meet the increasing demand for protective masks.
According to the latest report by Market.us," The Global Face Mask Market is expected to grow at a CAGR of roughly 8.6% over the next ten years and will reach USD 25.56 Bn in 2032, from USD 11.2 Bn in 2022."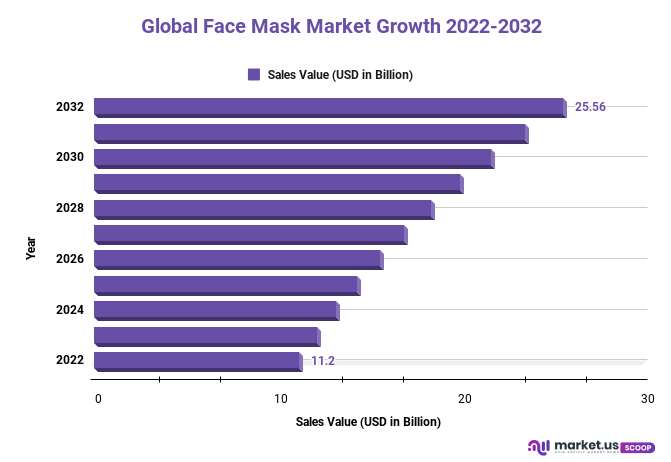 The report highlights the key trends shaping the Global Face Mask Market in the upcoming years. This report provides qualitative and quantitative analysis in terms of market dynamics, competition scenarios, opportunity analysis, recent developments, market growth, etc., for the forecast year up to 2032.
Gaurav Yadav, a senior research analyst at Market.us, said," Ever since the Covid-19 Pandemic, the demand for face masks has risen up. The manufacturers have taken advantage of this lucrative opportunity and are designing innovative masks. From a fashion statement to smart wearables, this industry has come a long way. The following article discusses these trends."
Click here to check 200+ pages of in-depth market analysis report on the Face Mask Market.
Face masks are now essential in the crisis of the Covid-19 pandemic. High-street fashion labels and home-grown ethnic brands are tapping these opportunities. While the coronavirus pandemic does not excuse a fashion show or event. As our ability to communicate via smiles and facial expressions, with our faces mostly covered up, we need to find other ways to make a first impression.
Fashion has been an avenue for self-expression since the beginning. Many people are now choosing to show off their individual style through face masks, which are becoming an integral part of daily life. Brands are dominating the internet with their reusable, printed, and smart masks.
But while innovating, brands should take care that it doesn't compromise with mask efficacy. An ineffective mask can pose a danger to the wearer and those around them. Extreme cases can result in breathlessness or hypoxia from a lack of knowledge about fabrics, breathability, comfort, and other factors.
The researchers at the Korea Institute of Science and Technology in Seoul are trying to mitigate the effects of damp masks. The dampness can be caused by drool, sweat, or rain, making it less effective at blocking pathogens. The researchers created an ultra-waterproof mask using a technique called plasma etching. It repels large, extremely fine droplets. According to the team, this simple technique could create the next generation of comfortable and more effective face masks.
This is the beginning of completely new interface tools, which bring with them a fundamental paradigm shift in how technology interacts with humans. Wearable technology refers to a range of smart devices that can be worn on the body. Wearables include smart glasses like Google Glass, smart jewelry, and masks.
In the development, stages are PM2.5 dust masks, smart electric fans, and outdoor anti-pollution masks. Unique ventilation design for smart electric air mask. It has a motor that drives the wheel in the wind cavity. This allows air to be sucked and gas to exhale from the bottom. Excellent permeability.
Market growth is being driven by the rising incidence of Hospital Acquired Illnesses (HAIs), an aging population, and the expansion of healthcare facilities in emerging economies. These masks are meant to protect, but it is important that you choose one that doesn't trigger allergies.
This could be due to the fact that different manufacturers use different materials, which can potentially cause allergic reactions. A disposable face mask can be used to protect your skin from dust and smoke, as well as the increasingly negative effects of pollution. 3M Company has a range of NIOSH-approved filtering respiratory respirators that can be used for many tasks where the infection is more likely.
---
---
Media Enquires
If you require any further information about a related market, please get in touch with us. we're happy to help you
+91 7008 614 496
+91 7008 614 496