A Rapid Surge in Pre-filled Syringes Market as Self-Injection Grows Popularity, says Market.us
---
---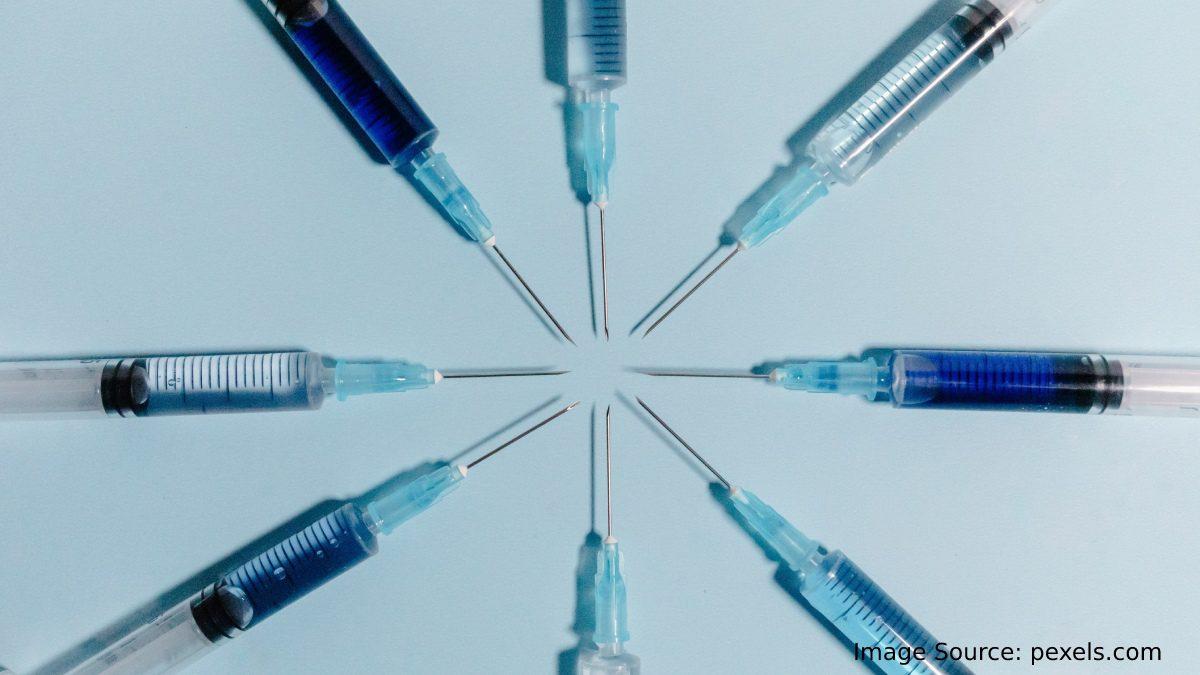 The market for pre-filled syringes is growing as a result of the rising incidence of chronic lifestyle diseases like diabetes and rheumatoid arthritis and the acceptance of self-injecting parenteral devices as well as technological advancements.
According to a report by Market.us, "The market for pre-filled syringes was estimated at 6.7 billion dollars in 2022 and is anticipated to increase to 16.15 billion dollars by 2032, with a CAGR of 9.2% from 2023 to 2032."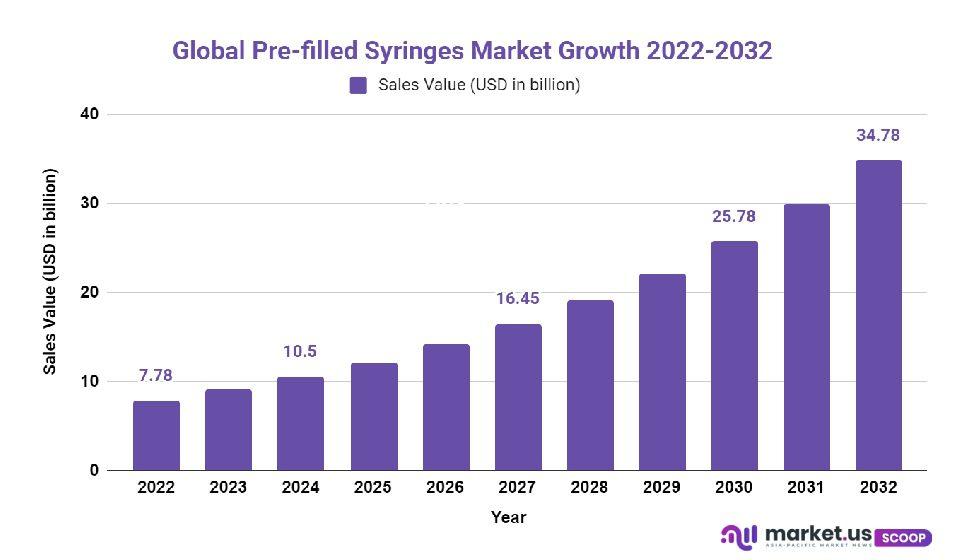 A pre-filled syringe is a single-dose, disposable syringe that is preloaded with a medicine or vaccine that must be injected with a needle. Pre-measured dosages in pre-filled syringes help to decrease dosing errors and improve patient compliance.
Pre-filled syringes essentially eliminate the need for manufacturers to overfill, as opposed to vials, which are often 20–30% overfilled and result in possible waste. Pre-filled syringes are reportedly a more practical, effective, and dependable way to provide medication for healthcare professionals.
They are presently utilized in a variety of therapeutic fields. Prefilled syringes are also more adaptive among patients due to their simple use.
Anurag Sharma, a senior research analyst at Market.us, said, "Because patients with chronic and lifestyle diseases including diabetes, heart disease, and arthritis must self-administer several medications, the market for pre-filled syringes has grown as a result. The simplicity and security of the pre-filled syringes have also helped the business grow."
Despite the fact that using a pre-filled syringe has many benefits, bare prefilled syringes have caused fewer occurrences of needle stick injuries than those that include built-in safety features. Because they are more expensive and challenging to produce, it has been observed that pre-filled syringes with integrated safety elements are few.
The healthcare sector is concentrating on developing prefilled syringes with integrated safety systems to prevent needle stick injuries, which can ultimately result in blood-borne illnesses like HIV and HCV. As a result, this worry is anticipated to alter in the future. In third-world nations like South Asia and Africa, 400 million people lack access to basic healthcare services, according to a World Bank report.
Additionally, rising nations continue to lack access to adequate healthcare services due to a lack of finance. Additionally, insufficient money for good treatment has arisen as a result of the rising costs of healthcare facilities and lifestyle disorders.
The pharmaceutical industry's increased usage of biologics and biosimilars, as well as patients and healthcare professionals' growing knowledge of the benefits of prefilled syringes, are the major factors fueling growth in this market. Because of the growing importance of more effective drug administration devices, the COVID-19 pandemic has also significantly raised the demand for prefilled syringes.
The Pre-Filled Syringes Market is Divided Into Geographical, Material, Type, Type, and Type Segments.
The top market participants are YPSOMED, West Pharmaceutical Services, SCHOTT AG, Nipro Corporation, Catalent, Ompi, Terumo, Dickinson and Company, Becton, Weigao Group, and Gerresheimer.
Owen Mumford declared in January 2022 that Asia had approved its UniSafe 1mL safety device for pre-filled syringes. UniSafe 1mL has received regulatory approval in Europe as well and is now offered on the market in combination with a medication used to treat rheumatoid arthritis.
Due to factors like the inclination of healthcare professionals for prefilled injectable devices to reduce needle-related injuries, Europe held the largest portion of the prefilled syringes market in 2021 with a 41% market share.
Due to its rapidly developing economies and sizable untapped market, Asia Pacific is anticipated to see the highest CAGR between 2022 and 2032. The region's market is anticipated to increase as a result of favorable demographic variables, including the huge population and rising prevalence of various chronic diseases.
---
---
Media Enquires
If you require any further information about a related market, please get in touch with us. we're happy to help you
+91 7008 614 496
+91 7008 614 496