Changing Consumption Patterns Puts Spotlight on Cocoa and Chocolate Industry, says Market.us
---
---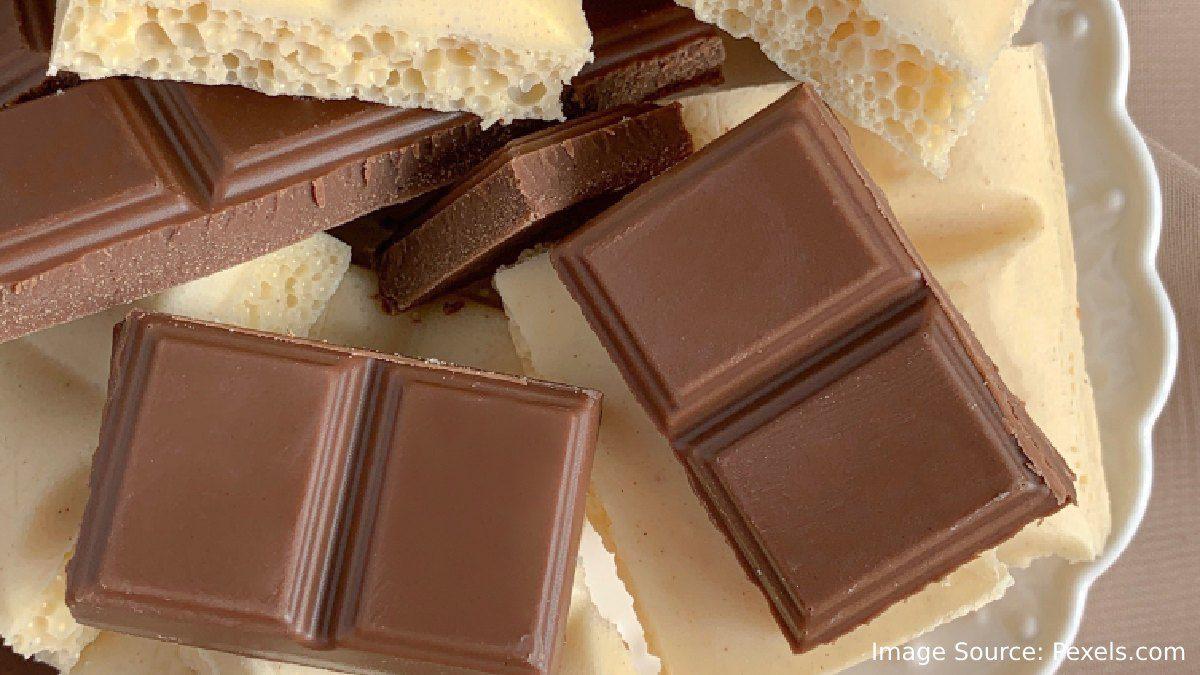 Globally, chocolate is a very popular confectionery and food item. It is made with a mixture of cocoa beans powder, butter or powder, and sugar. Milk chocolate is the most beloved sweet product in this industry. 
Three types of cocoa products are available in the global chocolate-cocoa market: cocoa liquor, cocoa butter (cocoa oil), and cocoa flour (cocoa molasses). These products are used in many industries, including cosmetics and pharmaceuticals. 
Global chocolate and cocoa market manufacturers offer many kinds of chocolate, including white, dark, filled, and milk chocolates. These products are distributed through two major channels: online or eCommerce channels and offline or retail shops.
According to a report from Market.us," The cocoa and chocolate market was worth USD 74.3 million in 2021. This market is forecast to grow to USD 136.71 million by 2032 at a 5.7% CAGR over the forecast period from 2022 to 2032."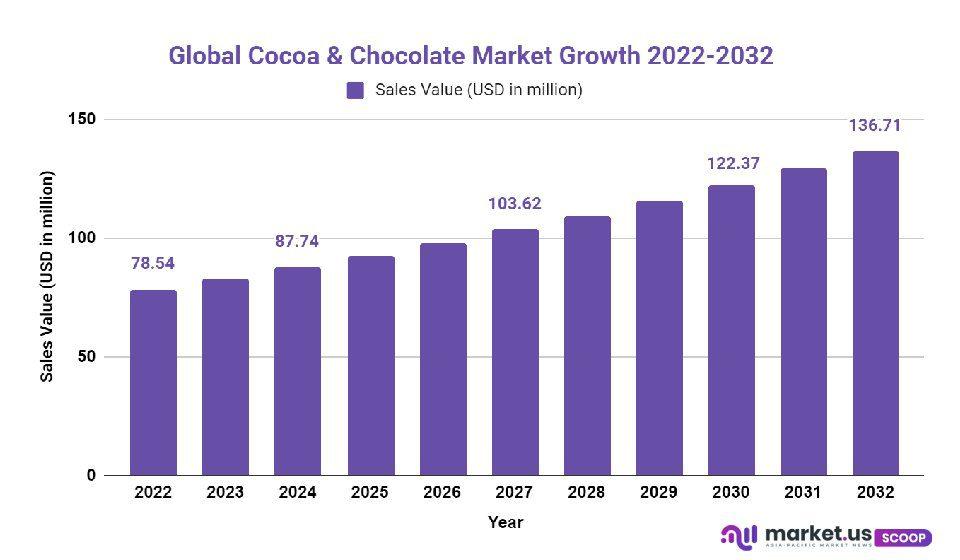 Gaurav Yadav, a senior research analyst at Market.us, said," Recent years have seen a positive trend in demand for chocolate confectioneries from emerging economies. This can be attributed to increasing consumer expenditure on indulgent confectionery items, particularly chocolate confectioneries. The chocolate confectionery market will likely benefit from the rising demand for countline and molded chocolates in developed economies."
Click here to check 200+ pages of an in-depth market analysis report on the cocoa and chocolate market.
It is anticipated that the industry will expand by adding new types of chocolate, such as dark chocolate and ruby, to the product portfolios of major manufacturers. It is expected that the market for chocolate confectionery will see significant growth due to the growing trend of giving chocolates as gifts during the festive seasons.
Strong demand for specialty chocolate products to support innovation & development. Recent years have seen a rapid increase in demand for premium and specialty chocolates in developed markets such as the United States. The future is likely to see an increase in demand for specialty chocolates. 
An important driver of this trend is consumers' desire to know where all ingredients are from in chocolates. There are many reasons for this, including allergies to specific components or vegan preferences. 
Special cocoa beans are in high demand. These factors will help to promote the growth and development of specialty chocolates. There is a growing demand for dark chocolates and sugar-free products due to the rising popularity of organic and clean-label products. Fair-traded cocoa is expected to continue growing in popularity due to increasing awareness of labour welfare.
Increased demand for chocolate substitutes and equivalents might derail growth. The easy availability and low cost of cocoa butter products can decrease the demand for substitutes and equivalents for cocoa and other cocoa ingredients. They are growing because of the better fat stability and fat composition profiles of finished chocolate products that use cocoa butter alternatives.
Due to rising cocoa prices, market leaders are offering cocoa butter substitute blends in a variety of flavours to meet market demand. This is also helping to limit the growth of this market.
Global chocolate and cocoa markets are growing because of increased awareness about the health benefits that chocolate products offer. Chocolate can lower stress levels and cortisol. Dark chocolate can help lower blood pressure. However, the rising cost of raw materials such as sugar and cocoa beans may hinder the growth of the global market for cocoa and chocolate in the future. 
Market growth could also be impeded by changing customer preferences and increasing the availability of low-cost sweet and confectionery options. The global chocolate and cocoa market will see growth due to increased demand from emerging markets like India and the increasing number of international brands and players introducing high-end chocolate products.
---
---
Media Enquires
If you require any further information about a related market, please get in touch with us. we're happy to help you
+91 7008 614 496
+91 7008 614 496