Fuel ethanol could replace gasoline as the primary transportation fuel thus driving its growth
---
---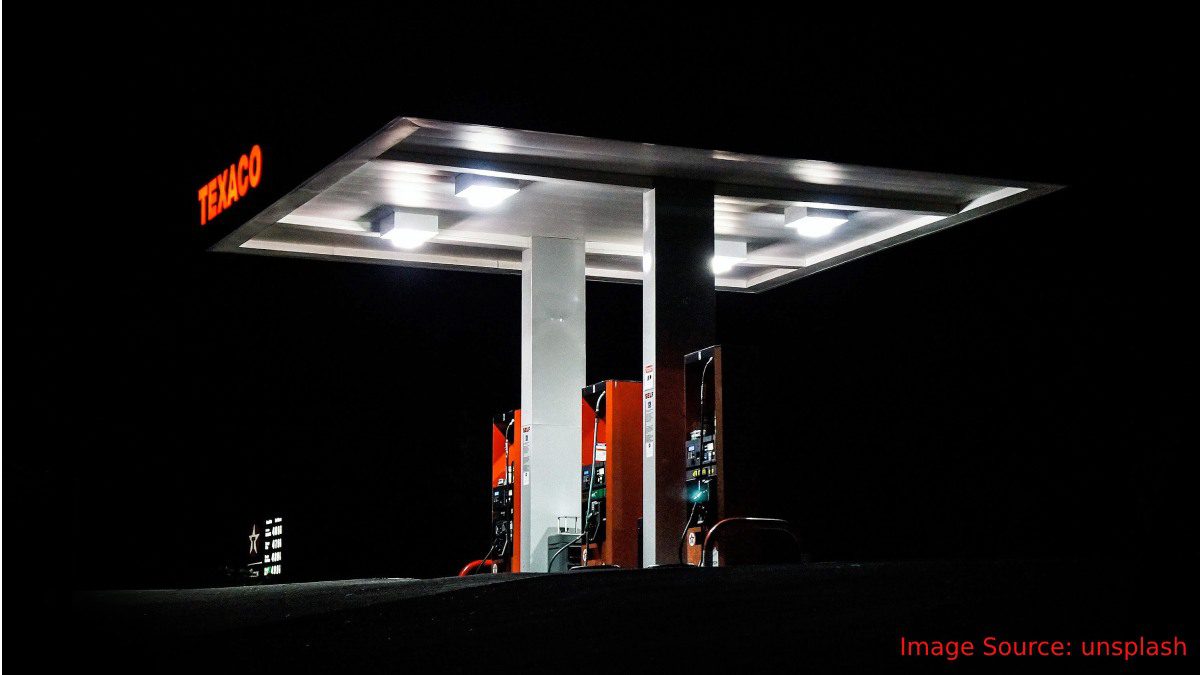 Fuel ethanol is often used as motor fuel, mostly as a biofuel additive for gasoline. Ethanol is made from corn or sugarcane. After countries have banned leaded gasoline, ethanol additives are used to replace the leaded fuel market. Although fermentation is the preferred method of producing ethanol, many new developments and commercialization have been made to improve the industry's ability to produce ethanol.
According to Market.us' research, the "Fuel ethanol market is projected to grow by USD 174.24 Billion by 2032 with a compound annual growth rate of 6.8%.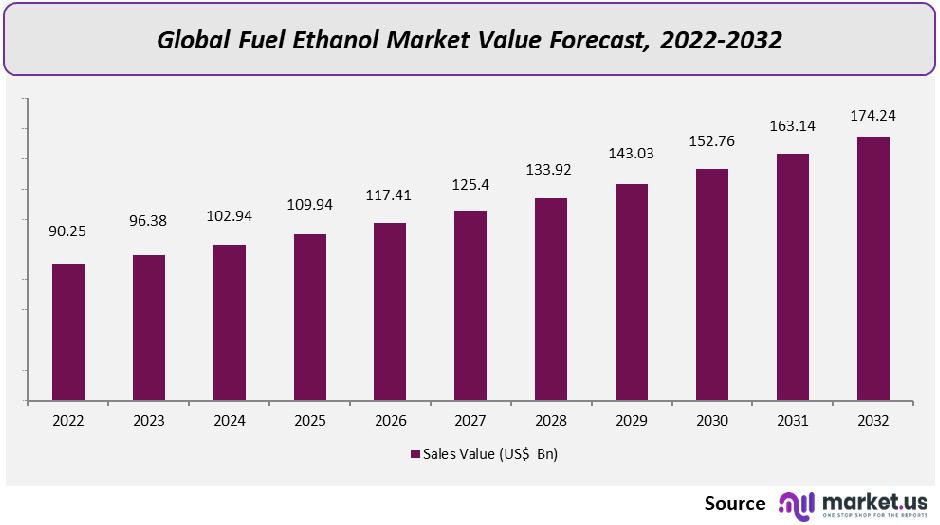 Market.us research team quoted, "In the next few years, ethanol fuel consumption will increase due to the rising demand for conventional fuel vehicles in countries like the US, India, and Brazil, and ethanol will be a more popular bio-based additive due to the rising need to reduce carbon emissions from gasoline used in the transportation and automobile sectors."
 They further added," These economies benefit greatly from ethanol's widespread use as a blend additive, both in terms of increased energy security and the efficiency of motor vehicles.
Increased use of pollution-free and environmentally friendly ethanol fuel is driving the growth of the market."
Ethanol is a more affordable energy source than fossil fuels. This is because it is made from less corn, sugarcane, and other grains. Starch-based fuels are made from starch-based raw materials like corn, wheat, and barley. This can significantly reduce greenhouse gas (GHG) emissions. The only emissions from ethanol fuel combustion are water and carbon dioxide, which are not effective for environmental degradation.
The market's growth is driven by the increasing demand for ethanol. Rising environmental concerns and the growing need to reduce greenhouse gases have fueled the growth of the ethanol market. This is expected to continue to drive the market's expansion over the forecast period. The rapid growth of the automotive industry is due to factors such as fuel economy, vehicle light-weighting, pollution standards, and other factors.
 According to forecasts, these elements will support market growth over the years. As the ethanol market expands, investors will be better equipped to make informed decisions and invest appropriately. This will increase the industry's value. This study aims to provide a complete analysis and forecast of the global ethanol market. The global ethanol market is used to help consumers better understand the growth of the ethanol sector.
Ethanol has a lower level of pollution than other fuels. This is because ethanol fuel used to power cars emits significantly fewer toxic substances. Today, many automobiles use gasoline-ethanol blends, which act as an igniter. Ethanol as a fuel reduces greenhouse gas emissions. Utilizing crops, biomass, plants, and grains to generate fuel is an economically viable way to sustain an economy, as well as to reduce dependence on oil and other fossil fuels.
It is necessary to grow large quantities of crop wastes to make ethanol meet growing demand. The market is being held back by a lack of adequate agricultural production.
Ethanol as a biofuel is a key market contributor. However, due to the rapid growth of the automobile industry, managing air pollution has become more difficult. Ethanol improves fuel economy and thermal efficiency, as well as helps with winter cold starts. Due to increasing environmental-related concerns, there is a rise in the use of ethanol-fuel-based vehicles as well as a rise in the automobile industry. It helps to reduce pollution. There is an increasing demand for hybrid and electric vehicles. Ethanol production creates jobs in rural areas where it is needed. According to the Renewable Fuels Association in 2020, ethanol production will employ over 62,000 people. Rising government initiatives to use ethanol fuel in place of conventional fuel.
The potential for new applications of ethanol will create opportunities for key players in the global market. For overall cost reduction and carbon emission reduction, the aviation industry is currently focusing its efforts on the development and research of ethanol-blended fuels. The future holds better prospects for ethanol-blended fuels in the ignition system and emission control of the transportation sector, as well as other applications in recent years.
They concluded the report with, "Major companies are looking to expand their production facilities due to the abundance of raw materials available for the production of alcohol in developing countries. Ethanol production is also supported by strict environmental regulations. Target market growth will be boosted by the potential for increased end-use in the cosmetic and household industries as a solvent."
---
---
Media Enquires
If you require any further information about a related market, please get in touch with us. we're happy to help you
+91 7008 614 496
+91 7008 614 496