"Global Specialty Fertilizer Market Soars With New Farming Technologies"
---
---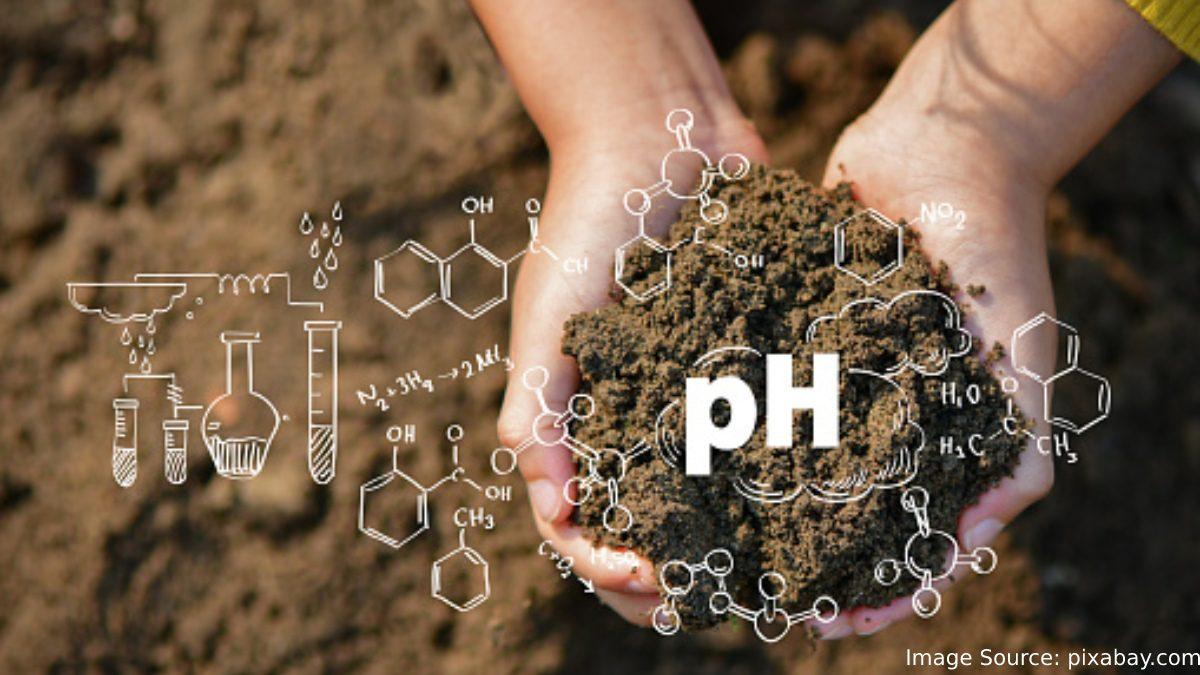 Market growth for specialty fertilizer is expected to be supported by adopting precision farming techniques and introducing new technologies in this type of farming. The market will also be supported by the increased investment of key market players in developing and commercializing high-quality specialty fertilizers on the global market.
According to a report by Market.us, The Global Speciality Fertilizer Market is projected to be USD 43.24 Billion in 2022 to reach USD 86.66 Billion by 2033 at a CAGR of 7.2%.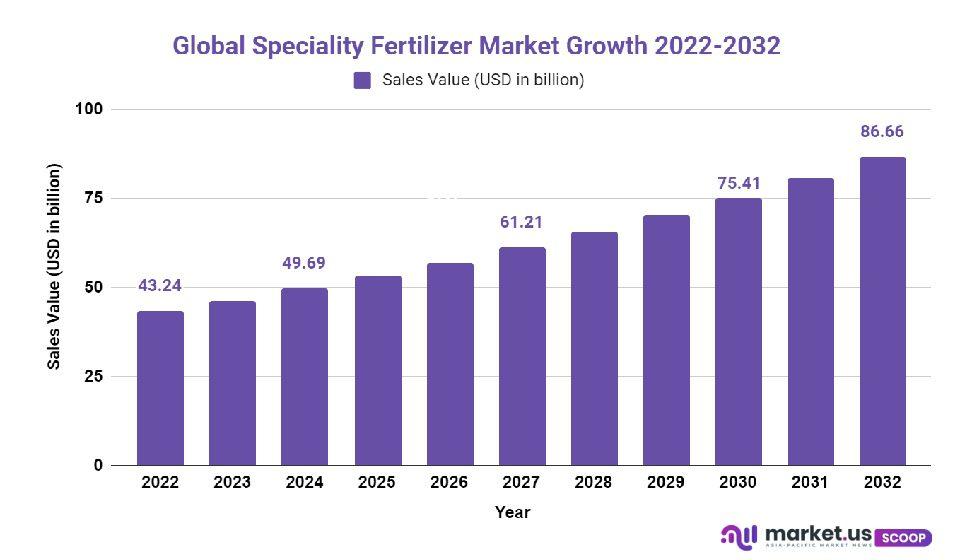 Gaurav Yadav, a senior research analyst at Market.us, said,  "The adoption of sustainable agriculture practices is increasing worldwide. The focus is on lowering the cost of farming to comply with environmental protection measures. Specialty fertilizers can improve plant health and productivity. This eventually leads to a suitable yield, which fuels the market growth."
The global specialty fertilizer market is second in size, with liquid fertilizers accounting for 35.5%. Europe is second in the liquid fertilizers market after Asia-Pacific. The growth of the liquid fertilizers industry is driven by the large area of micro-irrigated land in Europe.
The controlled/slow-release fertilizers account for the remaining market value of specialty fertilizers. Slow-release fertilizers are more popular than controlled-release. However, they have been more successful in reaching the market. In 2021, 16.8% of the global specialty fertilizer market value was accounted for by controlled-release fertilizers.
Mixing fertilizers for soil application or fertigation is crucial to ensure that nutrients are properly absorbed and not leaked. Contrary, conventional fertilizers require minimal management. Farmers are more inclined to use them. All CRFs must be labeled consistently with the US to highlight the dangers and directions of use.
Water-soluble specialty fertilizers fall under the fastest-growing group of agrochemicals. They have many characteristics and include important micronutrients. It is widely used in many crops, including cereals, grains, fruits, vegetables, oilseeds, pulses, and others. Specialty fertilizers are in high demand due to increased worldwide agricultural harvests and crop production.
The World Bank estimates that the global agricultural, fishing and forestry growth was around 2.04% in 2020. The market is being driven by the growing production and development of the agricultural sector, which is expected to account for a large share of the Specialty Fertilizers market over the next few years.
Nutrien Ltd. announced in 2020 that it had completed the acquisition of Ruralco Holdings Limited. The acquisition will increase benefits and improve product delivery.
Yara International released YaraIrix in 2019, a precision farming tool that allows farmers to use their smartphones to measure Nitrogen needs.
Specialty fertilizers can increase agricultural efficiency and provide the best nutrition to support plant growth. Bulk fertilizers, fortified fertilizers, and micronutrient fertilizers can improve soil nutrition. Specialized fertilizers will be in high demand due to rising nutrient deficiencies, increased agricultural technology development, and the need for high-quality agricultural products.
The Specialty fertilizers Market's Regional Update shows the market's distribution across different regions worldwide, including North America, Europe, and Asia Pacific. Due to its consistent growth, Asia Pacific Market is the dominant region. Because of their high population growth, the Specialty fertilizers Market in the region is being boosted by the presence of key regions like China and India.
---
---
Media Enquires
If you require any further information about a related market, please get in touch with us. we're happy to help you
+91 7008 614 496
+91 7008 614 496