Government Incentives Aiding to Escalate the Electric Vehicle Market to New Heights, says Market.us
---
---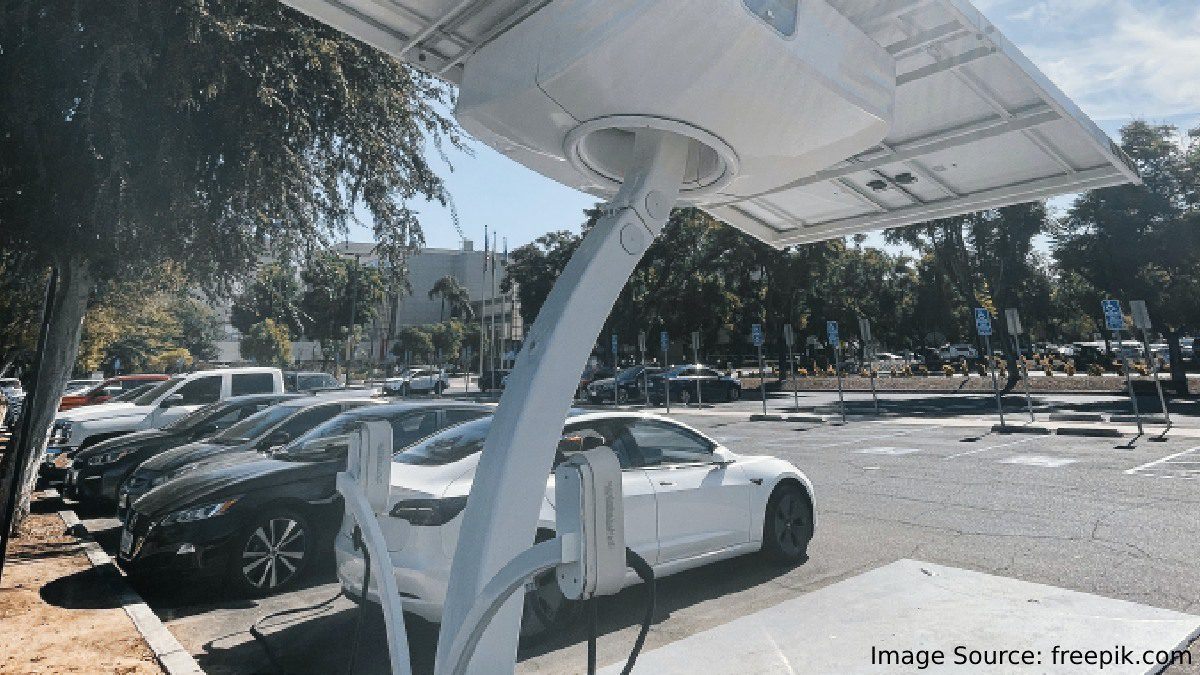 Increasing demand for eco friendly, safe and fuel efficient vehicles is projected to drive the electric vehicle industry growth. To minimize the dependency on fossil fuel and to reduce carbon footprint, electric and hybrid electric vehicles are built. Market players are working hard to develop precise electric vehicles that will not be affected by climate and road conditions.
According to market.us,"the Electric Vehicle Market is projected to grow by USD 1,663.93 Billion by 2032 with a CAGR of 22.5%."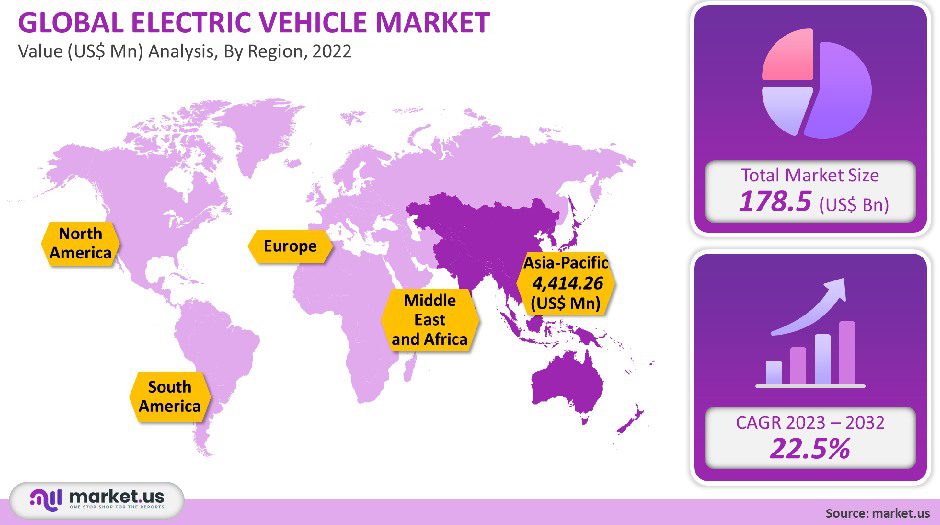 Anurag Sharma, the senior research analyst at market.us, said, "To persuade people to buy electric cars, governments are investing a lot on incentives and subsidies. In the coming years , worldwide governments are taking initiatives to increase demand for electric vehicles. In many countries fuel economy criteria have been established and in developing countries, electric vehicles  have been regulated. They are offering incentives and subsidies to electric vehicle buyers."
A prominent trend is to increase investments in electric vehicles
To encourage the sale of electric vehicles in the United States, many states offer incentives such as free parking, low registration fees or toll reductions and easy access to charging infrastructure at multiple charging stations.
California, for example, offers discounts on light zero-emission vehicles and plug-in hybrid electric cars (PHEVs). Additional USD 2,000 is available to low-income families. Washington and New Jersey also exempt electric car sales and use taxes. In the same way, tax credits are available in Louisiana and Maryland for up to USD 2,500 and USD 3,000 per vehicle, respectively. These factors will help drive growth in the market.
It creates a bidirectional flow of electrical energy between the plug-in EVs (and the power grid) that stores the unused power and then discharges it to the grid, which reduces power consumption. This V2G technology enhances the performance and reliability of electrical components.
Non-standardization between nations can affect charging station connections and limit market expansion. International charging standards can create a barrier to harmonizing electric vehicle charging stations. Standardizing charging points will make it easier for people to charge their electric vehicles and increase the demand. The market's growth is impeded by the lack of standardization.
Many countries around the world are seeing an increase in pollution. The following tailpipe emissions can cause respiratory problems, heart issues and mental illness.
Solar panels, which are renewable energy, can be used to charge electric vehicles. Because solar panels are less expensive and require less installation, this is a key opportunity for electric vehicle manufacturers.
According to the International Council on Clean Transportation, charging at home is a common practice in the United States. However, EV adoption is tied to the availability of charging points and workplaces. 
The 200 largest metropolitan areas had an average of 935 public charging points per million people and a 10% electric percentage. Half of the U.S. populace lives in areas with less than 20% public charging access in these top-ten markets. This is why it is important to invest in public charging in order to increase electric car adoption.
Because of their simpler control, rear-wheel-drive electric vehicles are highly sought after in Europe and Asia-Pacific. North America is the leader in this area. Examples include the BMW i3, Tesla Model 3 Standard Version and Porsche Tycan. 
The Wuling Hongguang Mini Electric Vehicle is the latest model to hit the markets in Europe and Asia-Pacific. It was launched on the market in 2020. Persistence Market Research has provided the following facts and figures.
Leading electric vehicle companies are focusing on improving  the performance of electric powered vehicles. To help build the future of electrified cars, manufacturers are also leveraging incremental market opportunities.
---
---
Media Enquires
If you require any further information about a related market, please get in touch with us. we're happy to help you
+91 7008 614 496
+91 7008 614 496