Mesenchymal Stem Cells Market Booming with Adoption and Innovation, says Market.us
---
---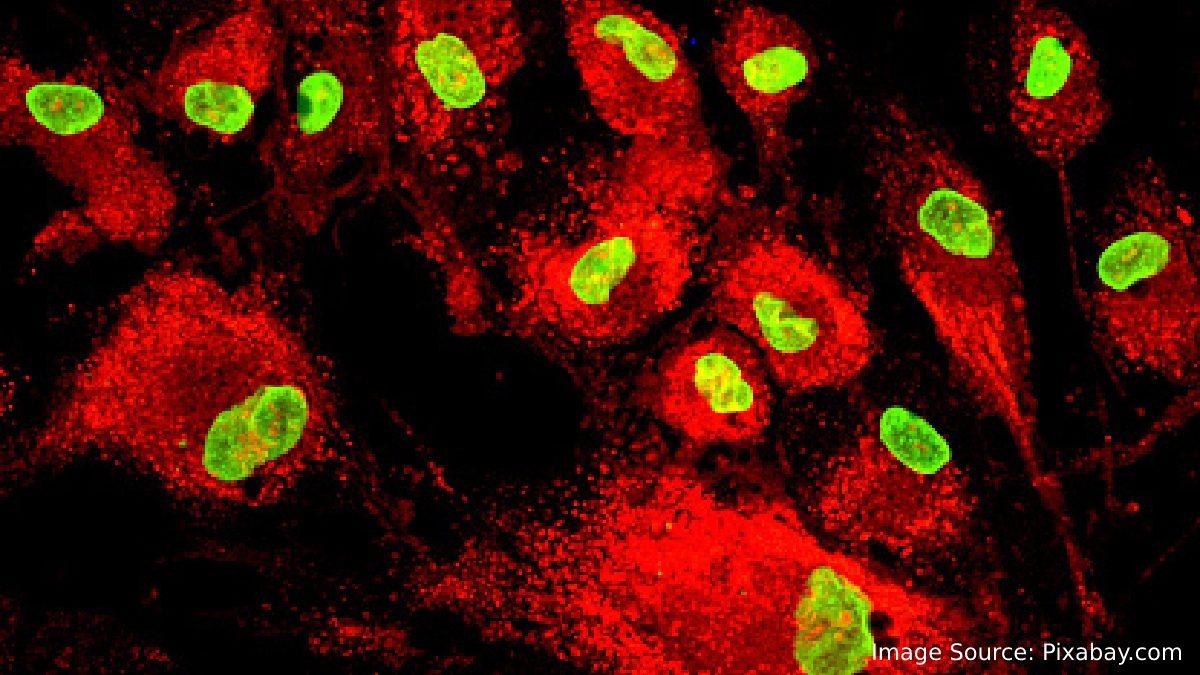 Mesenchymal stem cells are strong adult stem cells found in many soft tissues like the umbilical cord and bone marrow. Mesenchymal stem cells can be regenerated through division and can segregate in multiple tissues, such as bone, cartilage and muscle, fat cells, and connective tissues. Mesenchymal stem cells can also be extracted from cord blood, peripheral blood, and fallopian tubes.
According to the latest report by Market.us, "The Global Mesenchymal Stem Cells Market size is expected to be worth around USD 7.71 billion by 2032 from USD 2.66 billion in 2022, growing at a CAGR of 11.20% during the forecast period from 2022 to 2032."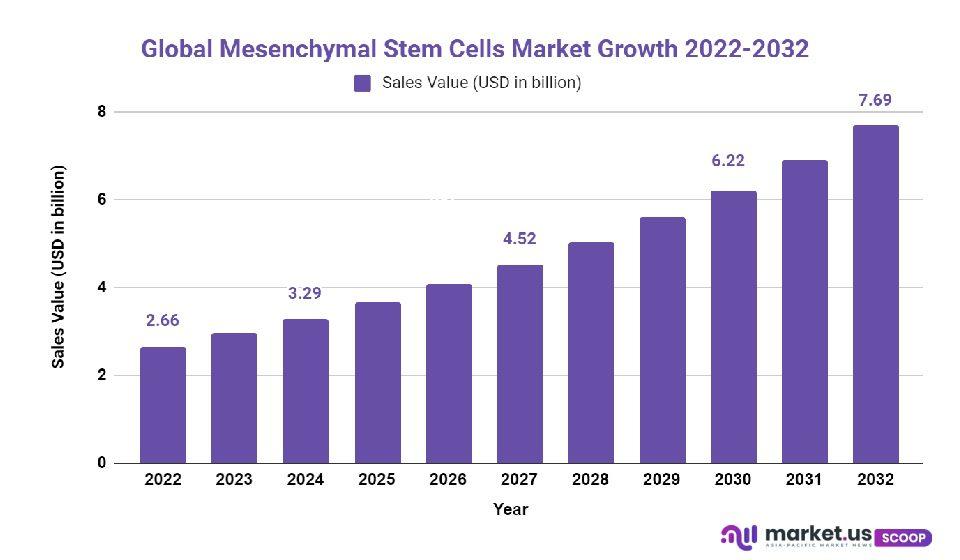 Gaurav Yadav, a senior research analyst at Market.us, said, "Market growth is expected to be driven by recent developments in regenerative medicine, which are based on mesenchymal stem cell-based research. This industry has seen rapid growth due to the adoption of these products and the ongoing development and improvement in the research."
In the coming years, mesenchymal-derived stem cells will see a significant increase in demand. This rapid growth is due to increased R & D activities based on mesenchymal-derived stem cells.
Regenerative medicine is a growing area where these cells are being used more frequently. These factors indicate that the global market will experience new demand opportunities over the next few years.
Mesenchymal tissue can be defined as adult stem cells. They can be taken from many sources, including bone marrow. They are capable of dividing into different types of cells. These cells are responsible for the repair and formation of skeletal tissue and the treatment of neurological disorders, cardiac ischemia, and diabetes.
As research on MSCs (stromal cells that have self-renewing ability and exhibit multilineage differentiation) increases, they are becoming more popular. There are many sources of mesenchymal stem cell isolation, including the umbilical cord and bone marrow. These cells have been found in many sources, including menstrual blood and the uterus. 
These MSCs can be easily obtained from humans and harvested in large quantities. They also can be kept in culture. MSCs are widely used because of their immune-privileged nature, self-renewal, and anti-inflammatory qualities.
The major applications of mesenchymal stem cells are in research and clinical settings. Commercial penetration is comparatively limited. The lack of standardized and regulated stem cell therapy delivery is behind this growing use. These services are not only restricted by safety concerns, but also ethical concerns related to human MSCs.
Market growth is expected to be slowed by high treatment costs during the forecast period.
A rising incidence of cancer has attracted significant attention to the global market for mesenchymal stem cells (MSCs).
The tumor microenvironment interacts directly with tumor cells and can either promote or inhibit tumor growth. The mesenchymal stem cells (MSCs), which play a part in the tumor microenvironment are capable of orchestrating the fates of tumor cells. This has attracted much interest in the field.
 MSCs are thought to have dual-bladed properties, meaning that they can either be tumorigenic or antitumor. MSCs are promising in treating cancer cells, according to clinical studies. MSCs have a natural tumor-trophic migration capability, which allows drug delivery and targeted treatment to remove tumors and metastatic cells.
The global market for mesenchymal stem cell products can be divided into five regions based on geographical analysis. These include North America, Europe, Asia Pacific, Latin America, Latin America, Middle East & Africa, Latin America, Asia Pacific, Latin America, and Latin America. Due to growing awareness about healthcare and improvements in healthcare facilities, the market for Asia Pacific is expected to experience significant growth in the forecast period.
---
---
Media Enquires
If you require any further information about a related market, please get in touch with us. we're happy to help you
+91 7008 614 496
+91 7008 614 496