Powerful Techniques Helping Drive Rapid Changes in Tattoo Removal Devices, says Market.us
---
---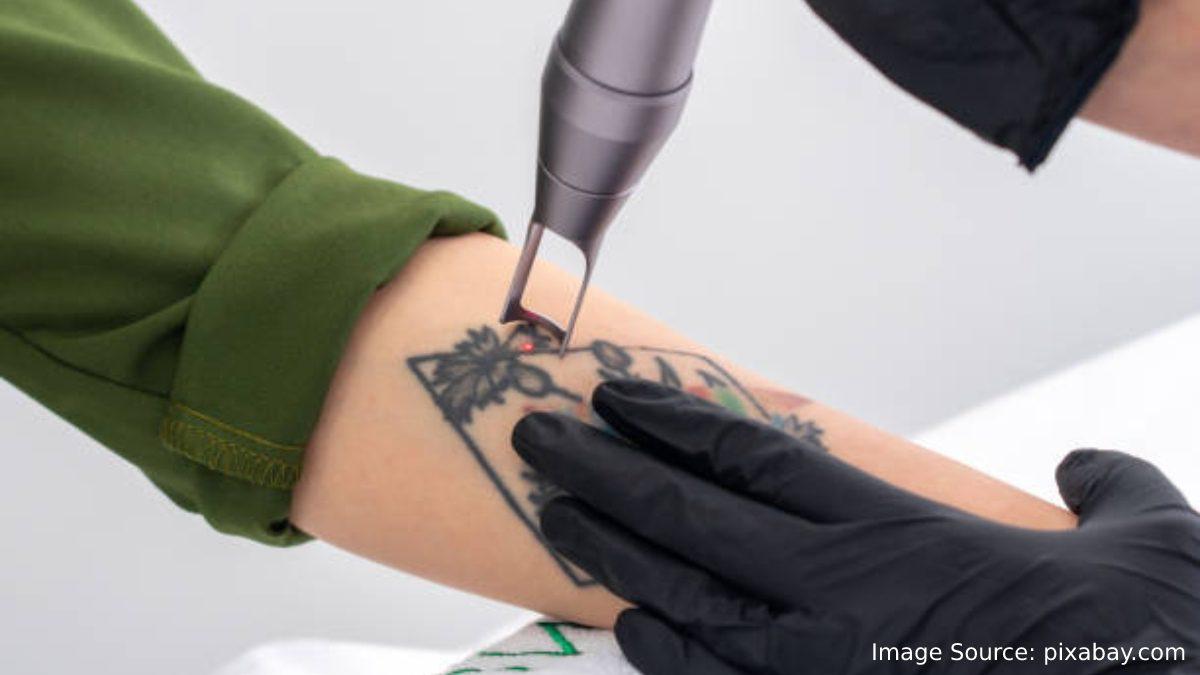 Market drivers include the increasing use of laser treatments to treat aesthetic issues and the high demand for tattoo removal. The market is also growing because of the demand for non-invasive aesthetic procedures.
Many millennials regret having tattoos. This has led them to look into ways to remove them. Many companies around the world refuse to hire people with visible tattoos. This includes those that are above the collar or below the wrist. Businesses believe visible tattoos can give off the impression that they are not professional. These social issues will lead to a rise in tattoo removal.
According to the latest report by Market.us," The global tattoo removal devices market size was valued at USD 132.3 million in 2021 and is projected to reach a valuation of USD 308.48 million by 2032 at an 8% CAGR, between 2023 and 2032."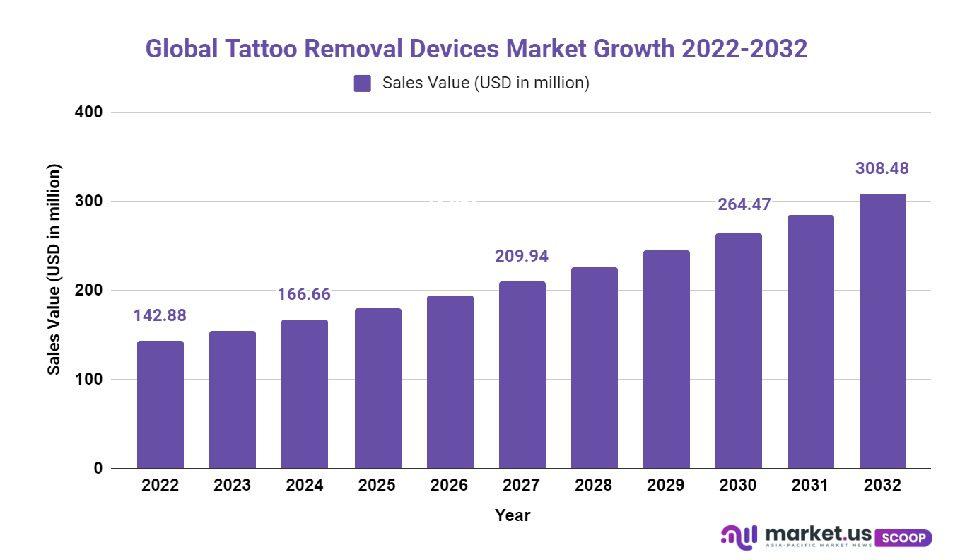 Anurag Sharma, a senior research analyst at Market.us, said,"The market for tattoo removal tools is growing rapidly due to the increasing demand for non-surgical tattoo removal techniques and safe tattoo removal methods. Also, there is a need for tattoo removal that doesn't cause any skin damage.
There are three types of lasers on the market: Q-switched Nd YAG laser, Q–switched ruby and Q-Switched Alexandrite. These devices are efficient in removing both black and colored tattoos. The segment growth is expected to be fueled by laser devices' features, such as reduced infection risk and minimal damage to nearby skin cells. There are no side effects, and easy use.
However, the high price of laser treatments will limit the market growth. The market for tattoo removal devices will be challenged by strict laws and a lack of awareness. The market's growth rate will be slowed by several risks associated with tattoo treatment sessions, such as blisters, scarring, and discoloration.
The changing lifestyles of developed and emerging countries will make tattoo removal more affordable. Yaletown Laser Centre says that people with tattoos have difficulty finding work because many employers consider it unacceptable to have tattoos visible at work. This is why 73% of employees who are tattooed cover up at work. 
According to 31% of employers, a visible tattoo could hinder your chances of being promoted. The percentage of employers who believe that tattooed applicants will have difficulty getting hired went further.
The tattoo removal market is experiencing a huge demand for non-invasive methods. There are many options for tattoo removal. The popularity of non-invasive procedures such as dermabrasion or pulsed light therapy is growing rapidly. This could open up new growth avenues for tattoo removal devices.
The market has seen a rise in tattoo removal due to changing lifestyles and trends. This market is also being boosted by the advancements in tattoo removal technology, which allows for safe and effective tattoo removal in fewer sessions. The market has new growth opportunities due to technological advances such as intense pulsed laser therapy for tattoo removal. The market growth may be impeded by a lack of knowledge about important tattoo removal equipment in many regions and the high price of tattoo removal.
The North American tattoo removal device market is expected to experience lucrative growth, according to the region. This will be evident through 2028. This is due to increasing regulatory support in various countries within the region. In the United States, for example, tattooing is regulated by state and local authorities. 
The FDA has oversight over inks and pigments. Ink-related safety concerns have been addressed by these regulators. The FDA regulates laser devices and has approved the marketing of many types of lasers for tattoo removal or lighting in recent years.
The demand for tattoo removal services will increase as tattoos become more popular. The QS ruby, alexandrite, and Nd: YAG lasers can be used to remove blue, red, green, and other tattoo colors. Picosecond technology and multi-pass therapies are two new ways to remove tattoo colors quicker and more effectively. To ensure the safe placement and elimination of tattoo inks, it is important to regulate the colors and tattoo inks.
Market growth has been affected by the government's stricter restrictions and increased rules. However, many dermatologists believe that the epidemic will be a catalyst for aesthetic treatments like tattoo removal, which will increase market growth over the forecast period.
---
---
Media Enquires
If you require any further information about a related market, please get in touch with us. we're happy to help you
+91 7008 614 496
+91 7008 614 496