Smart Airport Market Soaring with AI Technology and Data Science Solutions, says Market.us
---
---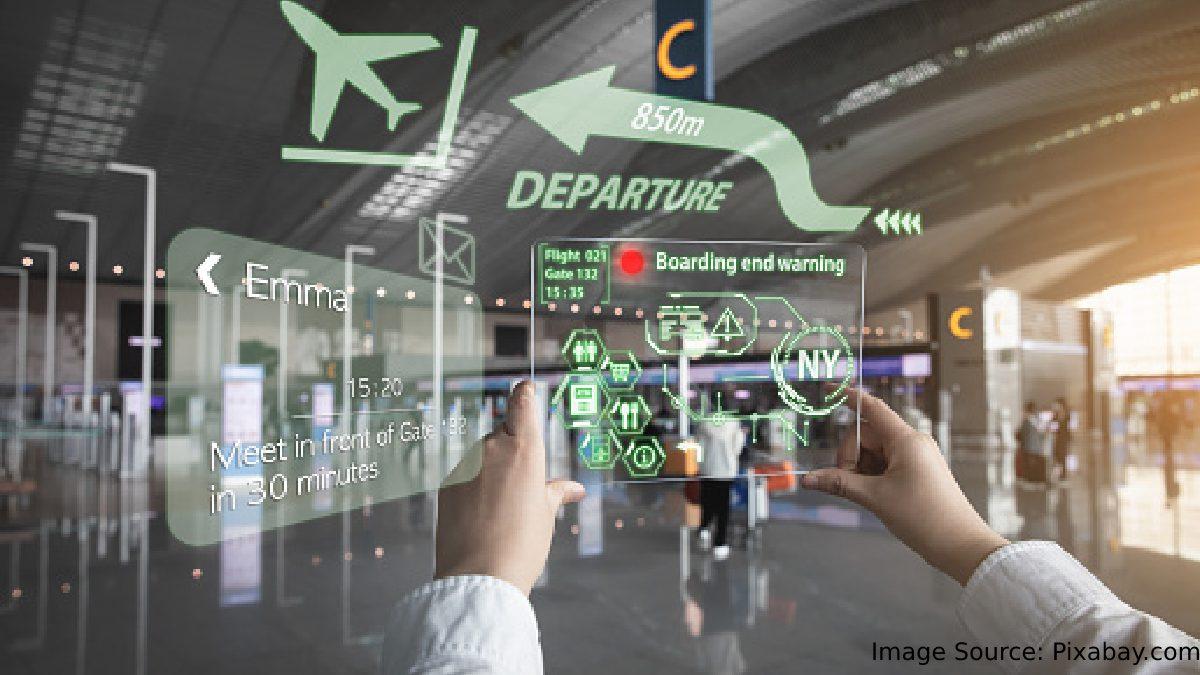 The aviation industry has great potential to benefit from the deployment of smart airport technologies. Machine learning, computer vision, natural language processing, and machine learning are all capable of making dramatic improvements in areas like customer service, resource management, and airport security. 
Major aircraft manufacturers, such as Boeing and Airbus S.A.S, have announced AI-based product launches or research initiatives in recent years. These companies also invested heavily in AI startup firms through their venture arms in order to develop cutting-edge AI solutions.
According to Market.us' research, "The Smart Airport Market size is expected to be worth around USD 17.32 billion by 2032 from USD 3.02 billion in 2021, growing at a CAGR of 17.20% during the forecast period 2022 to 2032."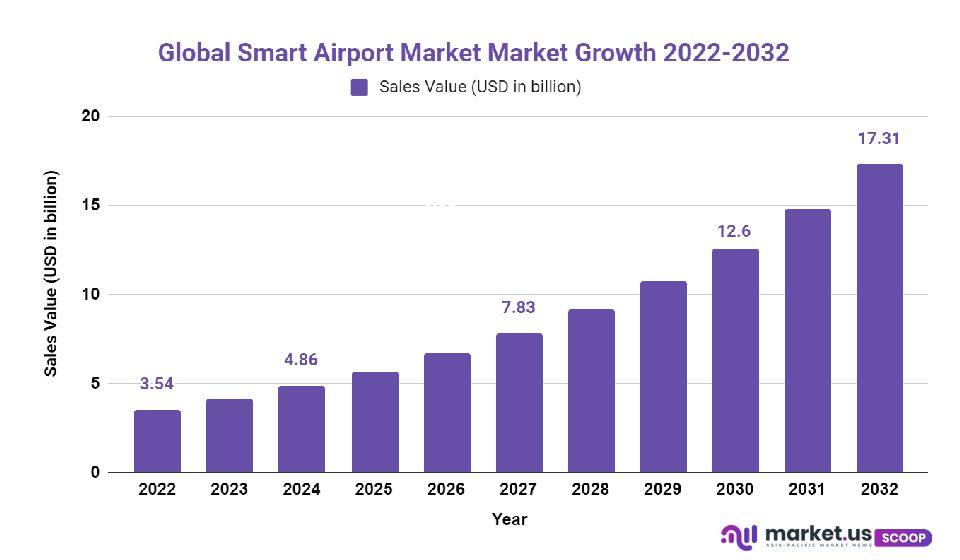 Anurag Sharma, the senior research analyst at market.us, said, "International airports are increasingly using facial recognition technology. This technology reduces the need for paper and other data recording systems, and improves the boarding experience. It was originally used to check-in and exit, but technology has allowed it to be adopted by individual airports as a boarding process. Self-service offers a more user-friendly experience. This allows for high-level automated security screenings at green airports."
Smart airport market trends have been fueled by the increasing demand from travelers to check real-time flight status and weather forecasts, live traffic updates, security wait periods, driving routes, departure terminal information, and drive time. The industry will benefit from the digital transformation of airports through the introduction of technologies like AI, biometrics, and big data analytics.
The market share for passenger, baggage, and cargo, as well as ground handling, is the largest. Airport operators are under increasing pressure to increase their passenger handling capacity and incorporate digital solutions to manage passenger flow, baggage, and cargo handling at airports.
Global smart airport market growth is being driven by the increasing adoption of data science and artificial intelligence (AI). This technology will increase the efficiency of airports in order to save passengers time and reduce operational costs.
The market is growing rapidly thanks to rapid digitalization at airports and the increasing use of high-end electronic gadgets. These devices can be used to improve airport safety, aircraft maintenance, and revenue management and facilitate feedback analysis. They also automate checking and messaging and help with crew management.
Smart airports are designed to improve efficiency, reduce operational costs and provide ease for passengers. In an era of increased competition, passengers are now the primary focus for airports and airlines. At airports, the emphasis is on providing personalized services. It is crucial to provide information about what passengers buy, why they purchase it, and how to encourage them to spend more at airports. 
Smart airports will encourage passengers to spend more time in the airport before they leave. This smart mix of dining, leisure, and retail is an integral part. The biggest challenge lies in understanding passengers' preferences and providing personalized services without the collaboration of data.
Smart Airports with Check-in Systems at their Terminal Side Segment Continue to Rule the Market
The Check-in Systems segment accounted for more than 35.0% in the global smart airports market in 2018. It is expected to continue growing with a substantial CAGR over the forecast period. This segment, which is one of the most important aspects of airport operation, will continue to be dominant over the forecast period. This segment is also gaining popularity due to an increase in air travel and a decrease of airfares. This has led to an increase in check-ins.
The market will grow faster if there is a greater demand for real-time information. This reduces the need to maintain airport infrastructure. Global smart airport growth is being driven by several factors, including the establishment of new airports and the modernization of existing ones, the adoption of green initiatives at airports, the development of commercial aviation, as well as the expansion of existing airports.
In terms of revenue, smart business-to-business airport services have been growing rapidly. This is due in part to the increasing demand for constantly updating passengers with travel services like route switching and valet parking.
---
---
Media Enquires
If you require any further information about a related market, please get in touch with us. we're happy to help you
+91 7008 614 496
+91 7008 614 496