The Surge in Surgical Retractors Market Driven by Increased Medical Procedures, says Market.us
---
---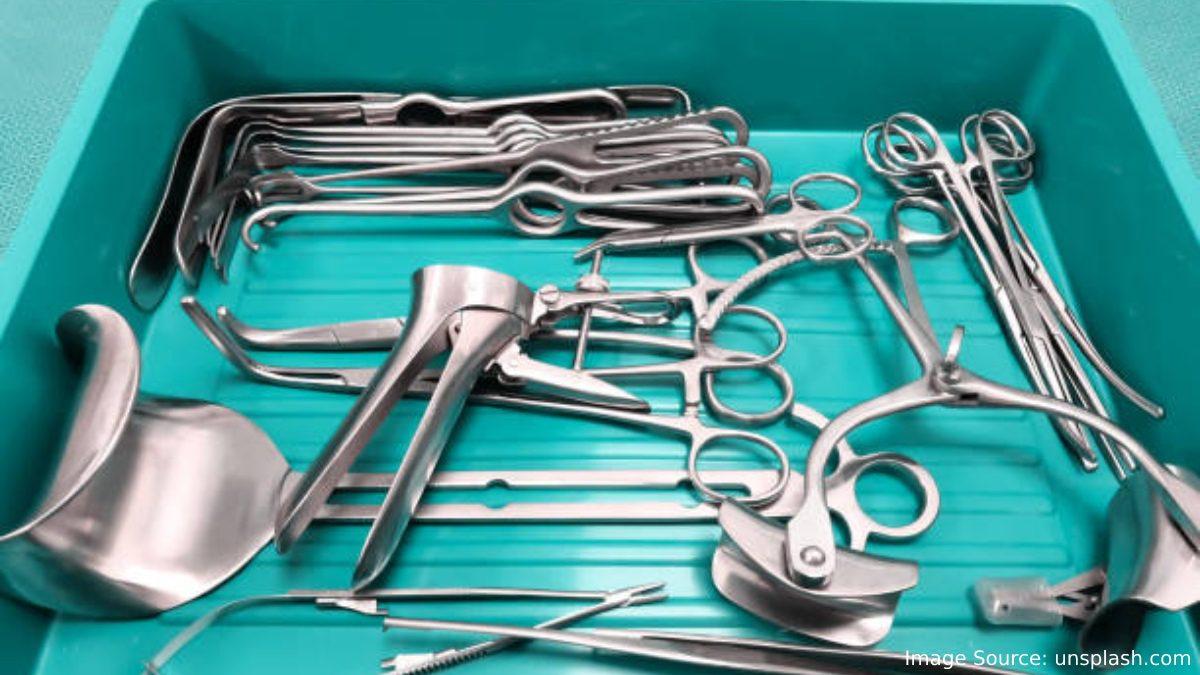 A surgical retractor is a medical tool used in surgical procedures. It is used to hold an incision open during surgery. The instrument can also pull back sutures, so they are in indirect contact with the operating field. 
Additionally, surgical retractors can increase visibility and accessibility to the exposed area. This aids in the execution of the surgery procedure.
According to the latest report by Market.us, "The Global Surgical Retractors Market size is expected to be worth around USD 2,651.67 million by 2032 from USD 1.67 billion in 2022, growing at a CAGR of 4.70% during the forecast period from 2022 to 2032."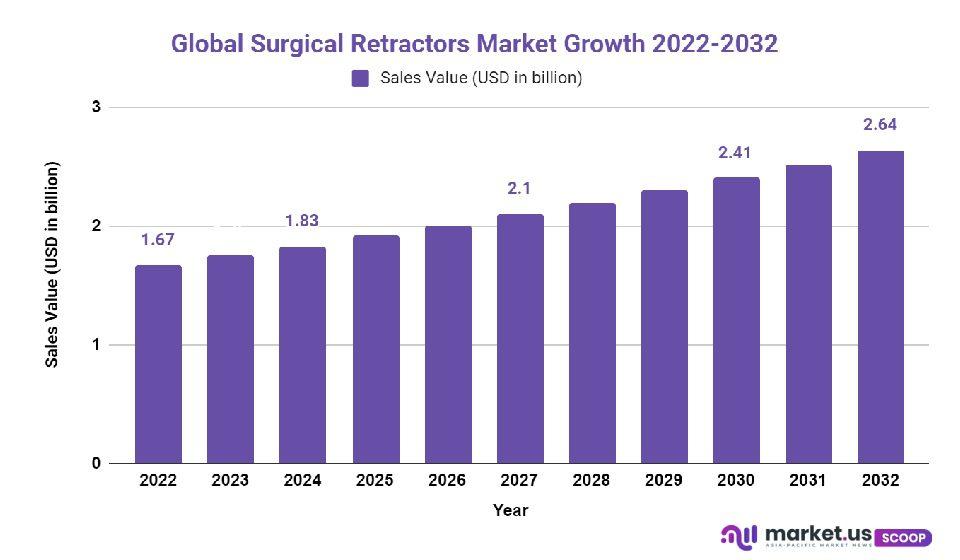 Gaurav Yadav, a senior research analyst at Market.us, said, "The market for surgical retractors has seen a steady increase in volume due to increased surgeries such as knee and hip replacements and the rise in chronic illnesses like heart disease that need medical procedures. The business growth is further accelerated by adding a more experienced population less susceptible to various diseases."
Open surgeries, dermatology, dentistry, and endoscopy are all common uses for surgical retractors. The accessibility and affordability of surgical care have increased over the years. This has led to increased surgical retractors being used for many procedures. The demand for surgical retractors has increased due to the rising prevalence of chronic diseases.
The advancements in science and technology have significantly impacted the development and quality of surgical instruments and medical care. Because of this, minimally invasive surgeries are rapidly evolving.
Market revenue growth is expected to be slowed by a rising preference for minimally invasive procedures. Minimally invasive procedures are less traumatizing than traditional open surgery. Standard laparoscopic operations can be difficult and complex. 
Minimally invasive procedures are also becoming more popular due to their smaller incisions, quicker recovery, less scarring and discomfort, and shorter hospital stay.
The fastest-growing category in the forecast is the orthopedic retractor. This is due to an increasing number of orthopedic procedures, such as knee replacement surgeries and ankle fractures. 
As surgical treatments are more affordable and accessible, there has been an increase in orthopedic surgical retractors. Due to the increased incidence of MSK conditions in muscles, nerves, joints, and cartilage, there is a greater demand for surgical retractors.
North America is expected to hold a substantial market share because of its well-established healthcare system, steady growth in the number and types of surgeries, presence of key market players, and rapid adoption of new technologies. All these factors have been found to increase the market's overall growth.
The market for surgical retractors is competitive and fragmented. Market major players focus on new product launches, product innovation, and geographic expansion to increase their market share. 
Safe Orthopedics acquired UK Distributor Q spine, strengthening its market position within the surgical retractors sector. The key market players are Johnson and Johnson, Becton, Dickinson and Company, B. Braun Melsungen AG, Medtronic Plc., Cook Group Incorporated, and others.
The market for surgical retractors in Asia-Pacific includes countries such as China, Japan, the Republic of Korea, and India. Due to the growing patient population and increased focus on prominent market players, Asia-Pacific is expected to be the fastest-growing region.
The Middle East & Africa holds the lowest market share for surgical retractors. Due to growing government initiatives in the healthcare sector, the Middle East will have most of the regional market.
---
---
Media Enquires
If you require any further information about a related market, please get in touch with us. we're happy to help you
+91 7008 614 496
+91 7008 614 496