The Surging Popularity of High Potency Active Pharmacy Ingredients Now to Combat Cancer, says Market.us
---
---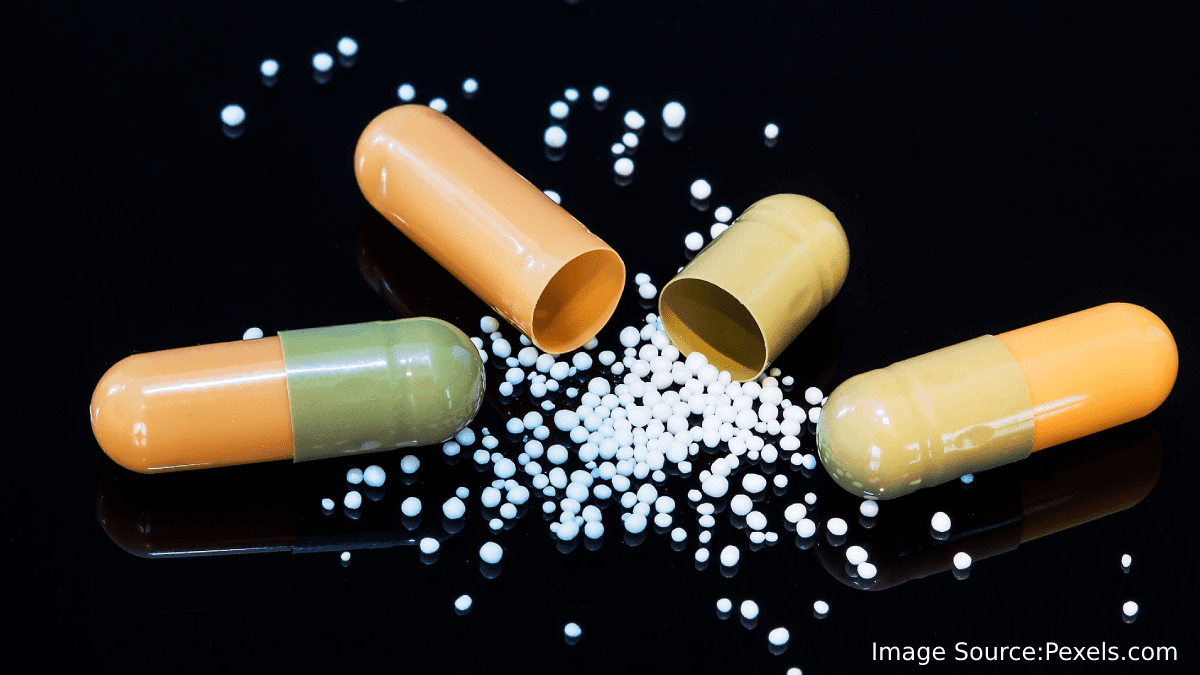 Due to factors like the increasing demand for HPAPI outsourcing and the availability of targeted therapeutic medicines in the pipeline, the market for high-potency active pharma ingredients (HPAPI) is expected to grow. 
Although the market for high-potency active medicinal ingredients (HPAPI)is expected to expand quickly, the concentration of technical expertise is in the hands of a few large businesses, and the need for global regulatory standards and regulations is expected to accelerate that expansion.
According to market.us, "The Global High Potency Active Pharmacy Ingredients Market size is expected to be worth around USD 46.58 billion by 2032 from USD 21.98 billion in 2022, growing at a CAGR of 7.80% during the forecast period from 2022 to 2032."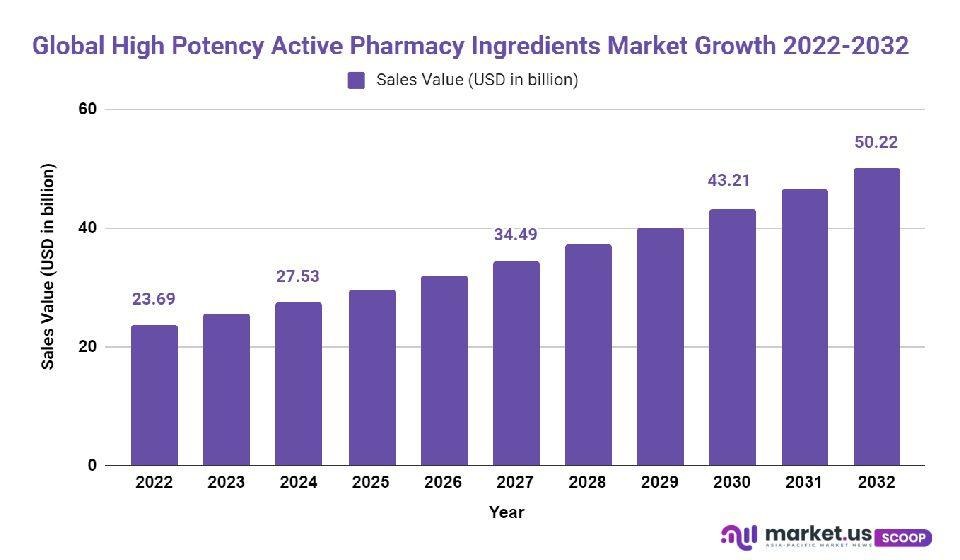 High-potency APIs/HPAPI are broadly divided into generic high-potency active medicinal ingredients and innovative high-potency pharmaceutical ingredients. Due to the rising incidence of cases of cancer around the world, HPAPIs are becoming more popular. This is driving the growth of the High Potency Pharmaceutical Ingredient (HPAPI)Market.
Gaurav Yadav, a senior research analyst at Market.us, said, "Market growth is primarily due to the expiration of various drug patents, the increasing demand for treatment for cancer, and a large number of future cancer treatment drugs."
The government is also funding research and development of new drug substances. This will drive the High Potency of Pharmaceutical Ingredients Global Market. Contract product manufacturing is possible because of the large investment required for manufacturing and production facilities. This drives the global market in high-potency active ingredients over the forecast period.
Globally, cancer remains a leading cause of death and morbidity. High-potency medicines and treatments such as precision medicine, targeted, tailored treatments, and other targeted therapies are expected to expand treatment options. There are many side effects to chemotherapy, including the fact that it can cause cancer in non-cancerous tissues.
Targeted therapy, on the other hand, is becoming more popular because it doesn't harm non-cancerous cells. This will likely increase demand for HPAPIs over the next few years.
Innovative treatments accelerate the global growth of high-potency active pharmaceutical ingredients.
Pharmaceutical manufacturers now focus on small batches of highly complex, potent compounds with high-quality standards. This is in response to the shift towards personalized and patient-centric treatments. A quarter of all new chemical entities (NCEs), which are currently under development, fall within the high potency active pharmaceutical ingredients (HPAPIs) category. 
Global pharmaceutical companies are interested in significant research investments that demonstrate a shift towards specialty drugs, especially oncology. These factors are a positive indicator for the global market for high-potency active pharmaceutical ingredients.
Cross-contamination, or the detrimental contamination of one product by another product, is one of the greatest risks in HPAPI manufacturing. The pharmaceutical industry is under increasing pressure to reduce costs and make biopharmaceuticals more affordable to consumers. This has led to a growing demand for efficient and effective multi-product and multipurpose facilities.
 HPAPIs are often high in potency and can cause cytotoxicity. Therefore, it is important to ensure safe manufacturing processes that protect the health of the workers, the environment, as well as the patient.
North America's dominance in the high-potency active pharmaceutical ingredient market is due to its low cost of drugs, a growing number of pharmaceutical manufacturers and patients, as well as successful government efforts to grow the traditional medication market. This will eventually lead to the overall market development for the high-potency active pharmaceutical ingredient market.
Market drivers include the expiration of patents on various drugs, the launch of cheaper generic substitutes, and an increase in demand for cancer treatment. There is also an increase in contract manufacturing organizations (CMO) and contract development and manufacturing organizations (CDMOs).
 There has been an increase in partnerships between CMOs and CDMOs. This is because pharma companies need more funds and resources to move their product from the initial stages to production and marketing. CMOs/CDMOs work together with these organizations to produce high-potency APIs. This helps grow the market.
---
---
Media Enquires
If you require any further information about a related market, please get in touch with us. we're happy to help you
+91 7008 614 496
+91 7008 614 496